Investing in emerging markets involves more risk than investing in developed markets. However over the long-term measured in 5 years or more, emerging equities can reward substantial gains. The chart below shows the return of emerging equities against developed markets and the US market:
Click to enlarge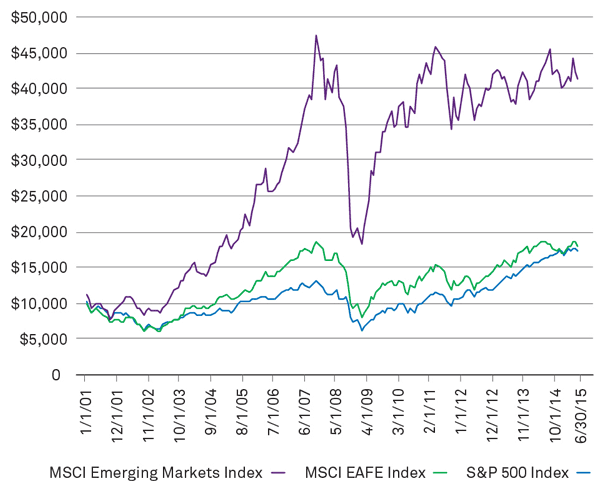 Source: Data from Bloomberg as of 7/27/15, calculation by BlackRock. Index returns from 1/1/2001-6/30/2015.Index returns are for illustrative purposes only. Index performance returns do not reflect any management fees, transaction costs or expenses. Indexes are unmanaged and one cannot invest directly in an index. Past performance does not guarantee future results.
Source: iShares
It should be noted however that emerging market stocks soared until a few years ago due to the boom in commodities. Hence emerging stocks have experienced a huge gain since 2001. Moving forward the wide gap between emerging and developed stocks may shrink.
At a high level emerging markets will always grow faster than developed markets since they are still emerging and companies there have plenty of room to grow.