Germany is the economic powerhouse of Europe and so easily beats Eurozone in GDP growth. But Germany lags behind the US as the chart shows below. Germany consistently runs a trade surplus since it exports more than imports.
Click to enlarge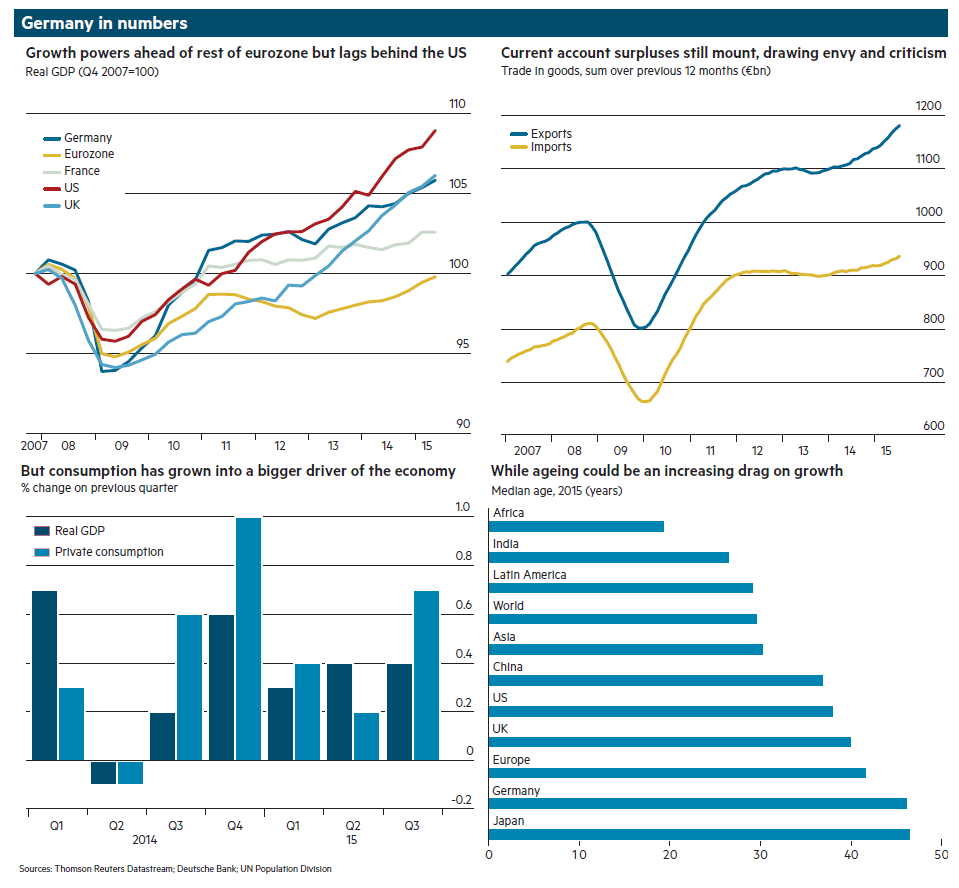 Source: Investing in Germany, FT Special Reports
Related ETF:
iShares MSCI Germany ETF (EWG)
US investors can invest directly in about 100 German firms via ADRs. The full list of German ADRs trading on the US markets can be found here.
Disclosure: No positions