Stocks are a risky asset class.Investing in stocks is not suitable for all and it is possible to lose one's investment easily.
The volatility in global equity markets has shaken some investors. However the current fall is nothing compared to performance of some markets. For example, the Cyprus stock market is down by an astonishing 99.74% since Oct 2006 as shown in the chart below:
Click to enlarge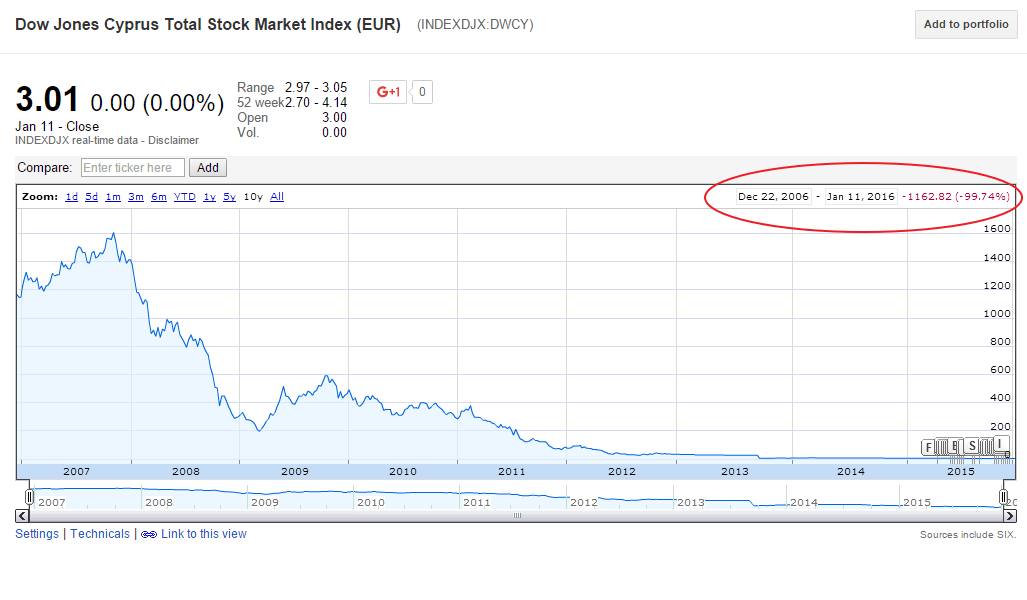 Source: Google Finance
In late 2007 the Dow Jones Cyprus Total Stock Market Index made a high of 1,630. From that peak it reached a new low of 2.75 late last year for a decline of 99.986%.
Hence a €10,000 investment in 2007 would now be worth just €1.40, according to one news report. That is indeed shocking !!.
Cyprus is one of the very few countries in the world that forced two bail-ins on its citizens to rescue its crumbling banks.No wonder the equity market practically went to zero.
The key takeaway here is that stocks can plunge as low as possible including and upto 0%.So as long as one does not use margins, the loss will be limited to the invested amount.