The Japan dividend withholding tax rates for treaty countries for 2015 is listed in the table below:
Click to enlarge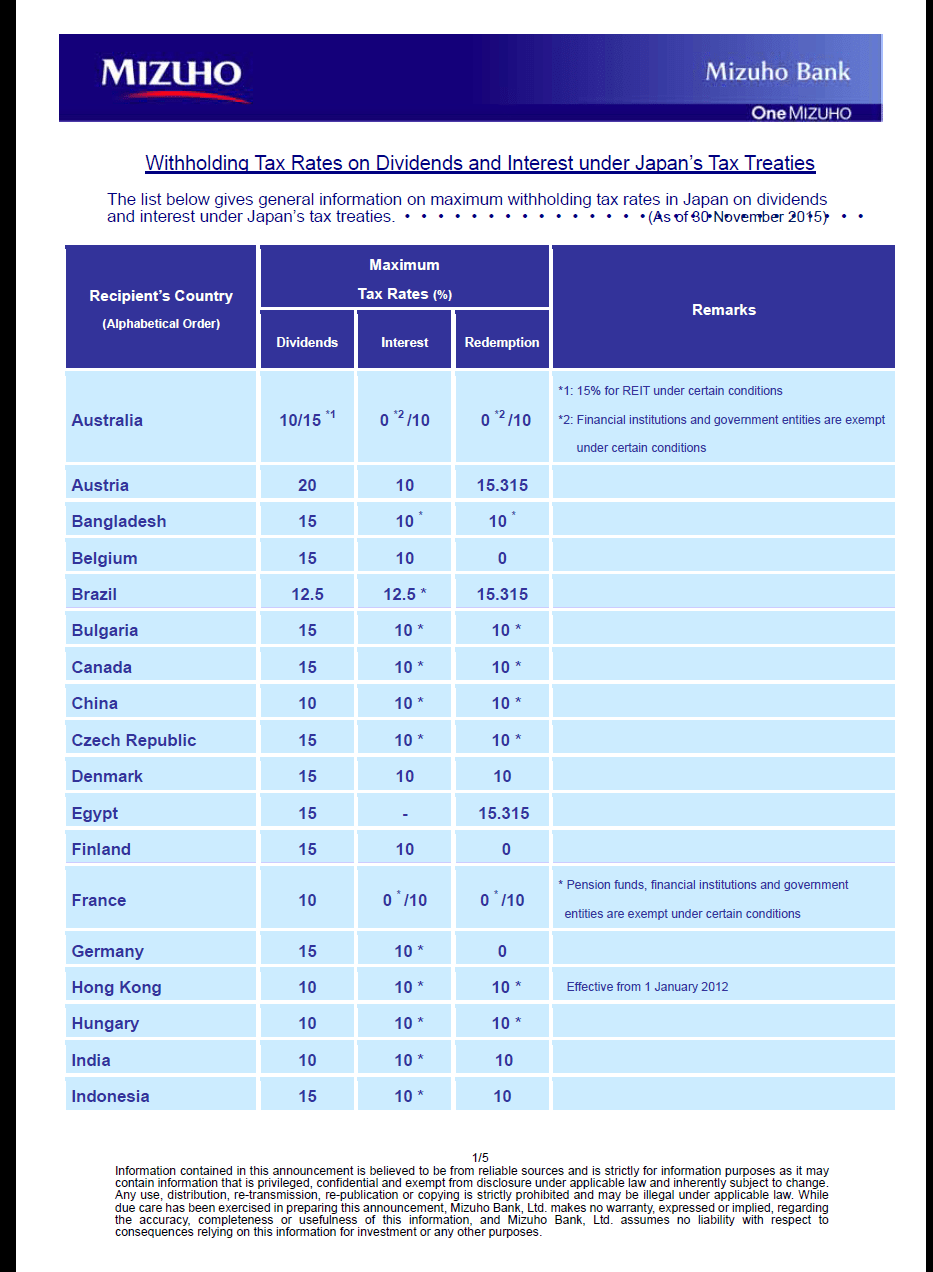 Source: Mizuho Bank
For the tax rates for all countries click the above image to download the table in pdf format.
How to use this table?
If you are Canadian resident and hold Japanese securities, Japan will withhold 15% taxes on dividends paid out by Japanese companies.For Chinese residents the rate is lower at 10%.
Download: Japan Dividend Withholding Tax Rates For Tax Treaty Countries 2015 (pdf)