The Japanese stock market as represented by the benchmark Nikkei Average Index at 17725 on Friday and is up by 1.6% year-to-date.Nikkei reached a peak of about 40,000 back in the late 80s and has not reached that level again in the more than two decades since.
The following charts show the long-term return of the Japanese stock market from 1921:
Click to enlarge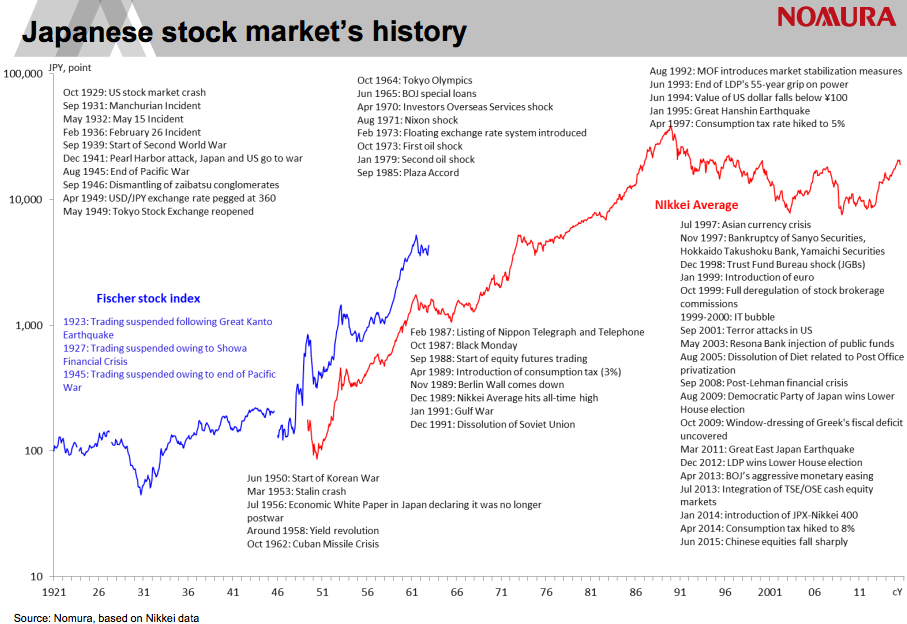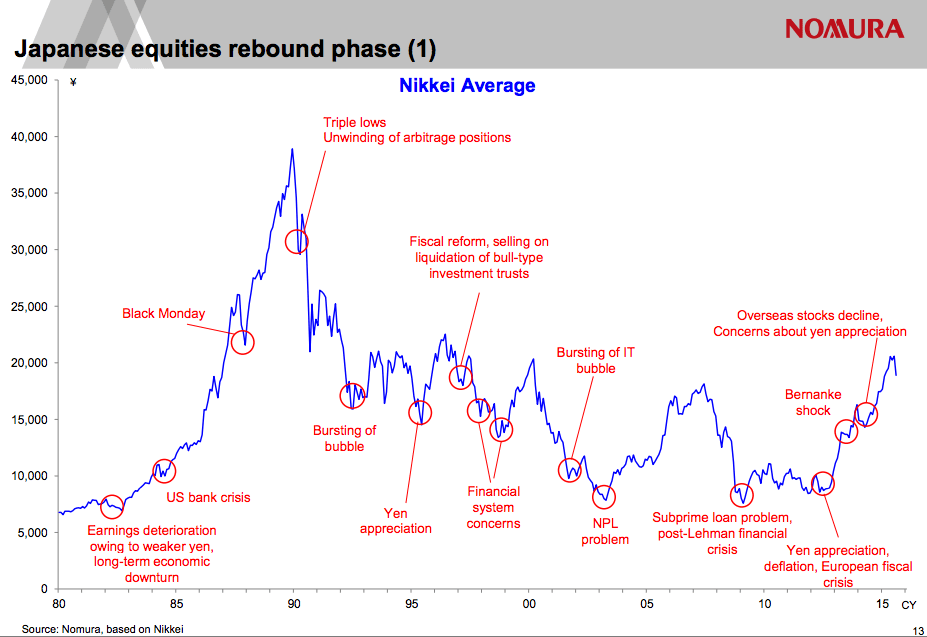 Source: That was yen, this is now, FT Alphaville
Here are few points on Japan:
The unemployment rate is very low at just 3.4% according to most recent data.
Households' savings rate is generally high compared to other developed countries but recently has declined to below zero.
Similar to Germany, Japan's economy is an export-oriented economy. The auto industry is one such industry that depends heavily on overseas sales than the domestic market.
Japan is largely a homogeneous society and immigration is highly restricted.
Foreign investors are major investors in the equity market. Hence the movement of the market is related to how these investors view the Japanese economy and the performance of companies.
Related ETF:
iShares MSCI Japan ETF (EWJ)
Disclosure: No Positions