UK-based Aerospace & Defense giant Rolls Royce Holdings plc (RYCEY) has been a poor performer in terms of share price returns. In the past 2 years, the total return (TR) which includes dividends was a loss 50%. relative to the FTSE 100's flat TR (based on the London-listed domestic stock in British Pounds). But Paul Mumford, manager of Cavendish Opportunities fund thinks the stock is a value play now for investors with a five-year view.
The company has announced five profit warnings in less than two years and the new management structure may help turn around the firm.
The following chart shows the 5-year price return of the OTC traded ADR :
Click to enlarge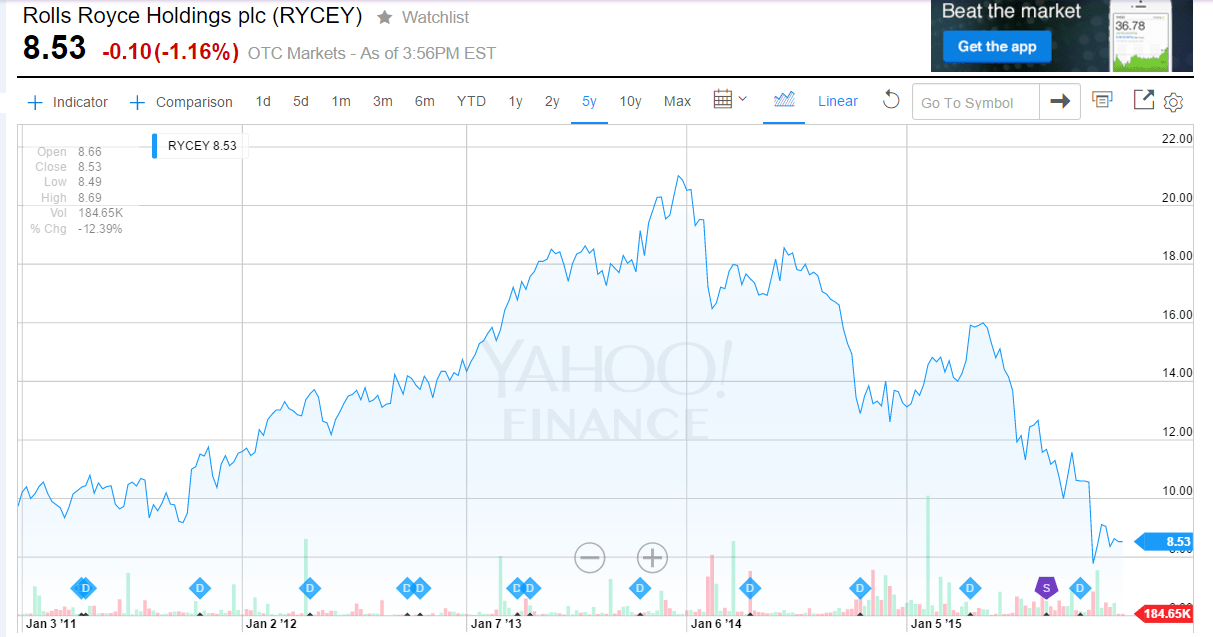 RYCEY – Ten year returns: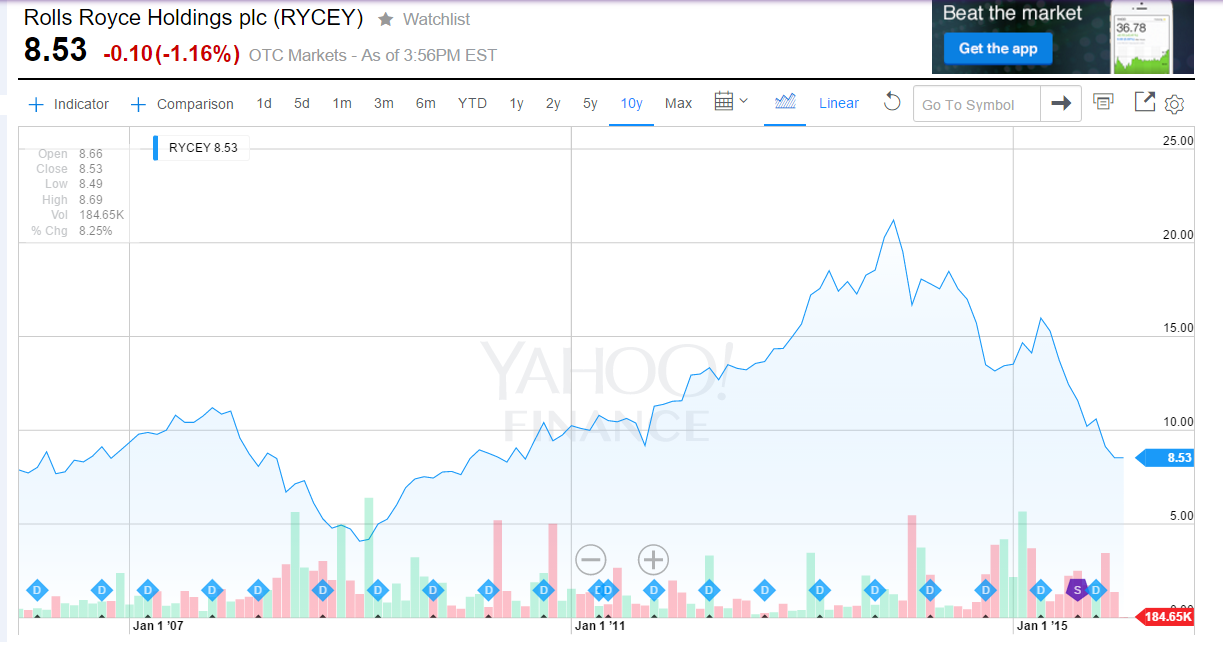 In 5 years the stock is down 12%. In 10 years the stock is up by just over 8% in terms of price appreciation alone.
The 5-year and 10-year return may seem average but actually they are worse because other defense stocks have been great performers in the past decade due to higher defense spending especially after 9/11.
The following chart shows the 5-year return of Boeing(BA) and Rolls Royce: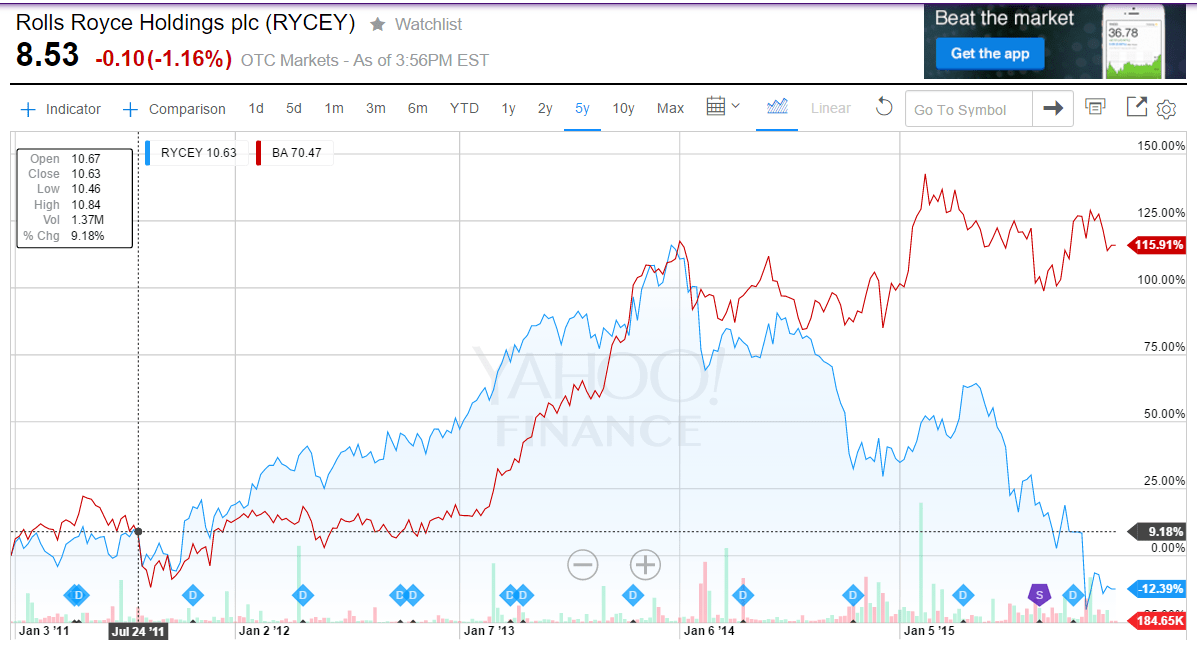 While Boeing share price has more than doubled Rolls is down by over 12%.
After a 5:1 split in August, RYCEY currently trades at around $8.50 a share. Currently the dividend yield is 4.19% and the company has a market cap of over $15 billion.
One of the takeaways to remember is that not all defense & aerospace stocks are bullet-proof. Or to put it another way – a rising tide will not lift all the boats. Poor management and other issues will adversely impact the stock returns.
Competitors of Rolls include: BAE Systems(BAESY), EADS (EADSY), Cobham plc(CBHMY), Meggitt plc(MEGGY), QinetiQ(QNTQY), United Technologies Corp(UTX)
Disclosure; No Positions