Brazilian oil giant Petrobas(PBR) and Ecopetrol (EC) of Colombia were some of the largest oil companies in the world based on market capitalization until a few years ago. However both have declined dramatically in recent years with billions in market value wiped out.
The following chart shows the 5-year price returns of Petrobras and Ecopetrol:
Click to enlarge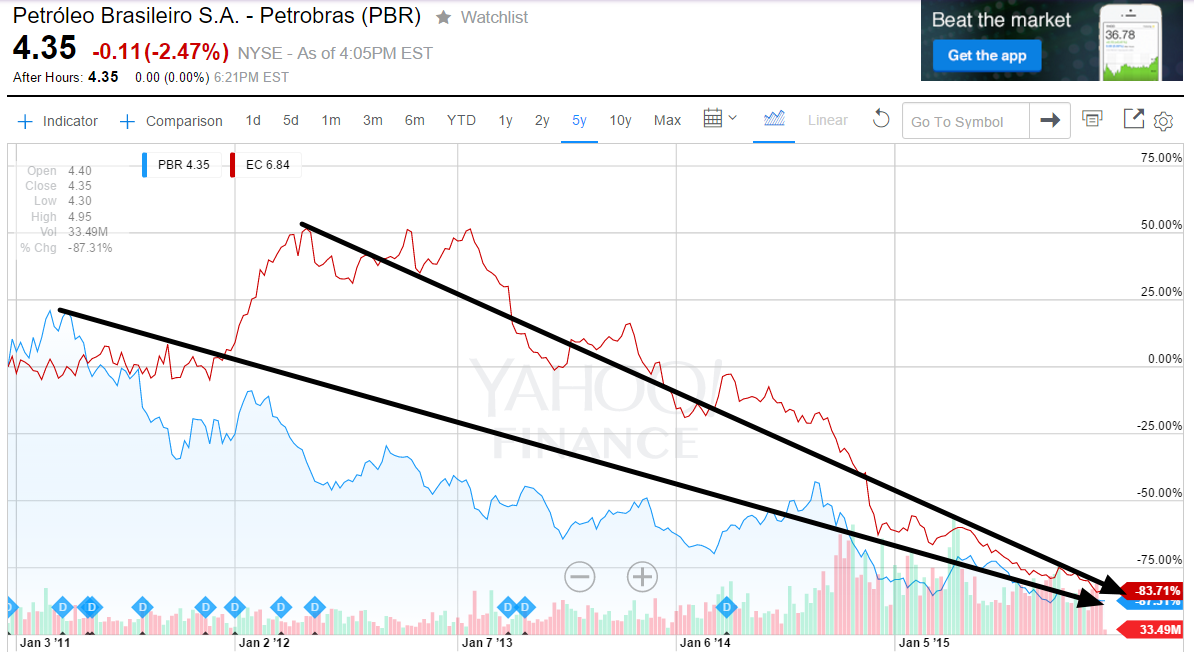 Source: Yahoo Finance
In 5 years, PBR has plunged by over 87% while Ecopetrol has declined by about 84%. Unlike PBR, Ecopetrol's fall is due to company specific issues and declining oil prices. Petrobras was the crown jewel of the Brazilian growth story. Its disastrous collapse was triggered by a variety of factors in recent years including corruption in the management of the firm. The fall in crude oil prices simply added more misery to the company.
In 10 years, PBR declined by over 81%.
Click to enlarge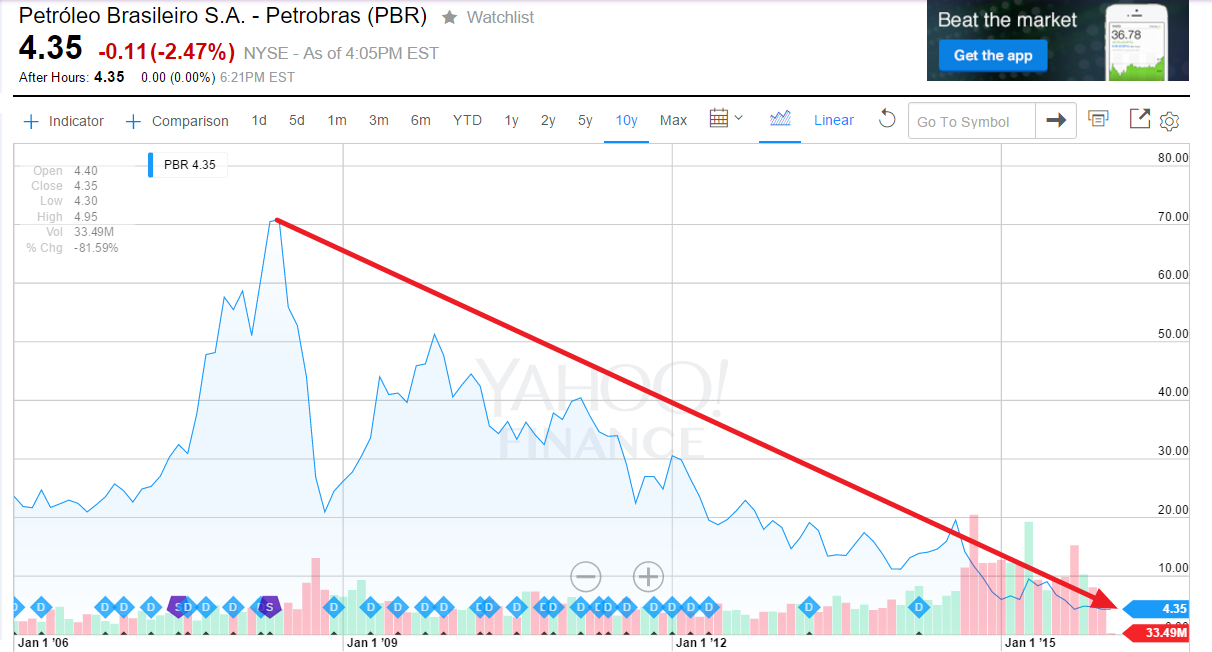 Source: Yahoo Finance
In late May of 2008, PBR traded at over $72 after a 2:1 split earlier that month. Since then it has been mostly a downward slope down year after year. PBR's $28 .0 billion market cap today is a fraction of what it was once at the peak of the stock price.
Similarly Ecopetrol's market cap also was cut over $100 billion from the peak. In 2012, it was the fifth most valuable with a market cap over $136.0 billion. At that it was more valuable than BP plc(BP) according to a recent Bloomberg article. Now the market cap is about $14,0 billion.Recently Ecopetrol announced lower production volume for 2016.
Petrobras is mired in corruption probes and it may take a few years before the oil major gains its mojo back.
From an investment perspective, both these Latin American firms can be avoided at this time. For those wiling to make a bet, Ecopetrol has brighter prospects than PBR. Ecopetrol also has a higher dividend yield.
Disclosure: Long PBR and EC