Crude oil jumped 6.3% yesterday to $45.94 a barrel for December delivery on the New York Merc. In the past few weeks oil prices have been volatile. In general, oil is the most volatile commodity in the world. Prices of oil can vary from one day to the next for any number of reasons. A single guy can set a small fire to a pipeline in Nigeria and oil prices can move up or down apparently for this reason.
The following chart shows the gut-wrenching volatility of oil prices from one year to the next:
Click to enlarge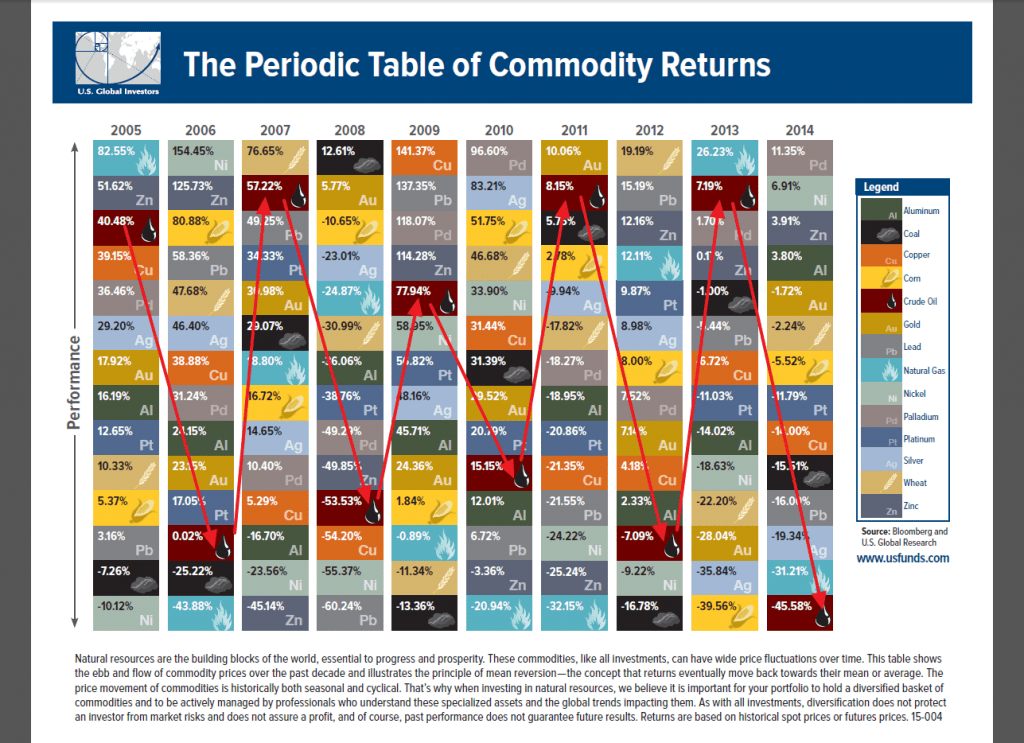 Source: US Funds
So the key takeaway is that one should not make their long-term investment decisions based on the movement of oil prices.