Its been a while since I wrote a post about the largest global firms.The Wall Street Journal published the following graphic showing the world's ten largest firms by market capitalization in an article on Apple Inc (AAPL):
Click to enlarge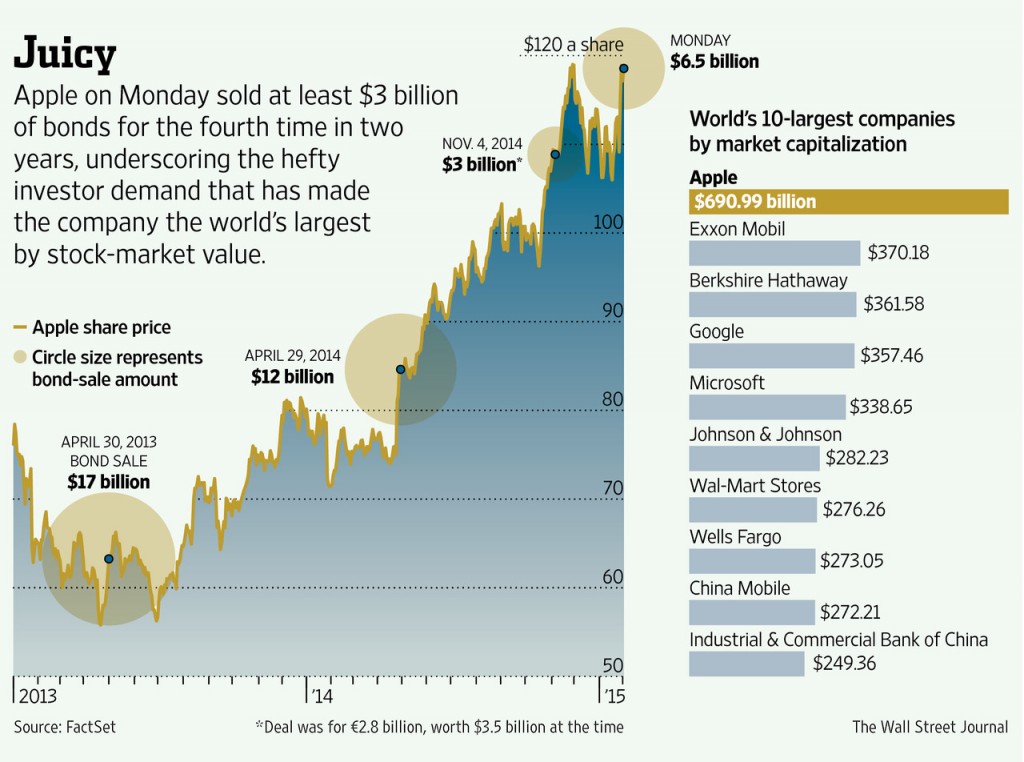 Source: Apple Boosts Size of Bond Deal to $6.5 Billion, Feb 3, 2015, The Wall Street Journal
Apple's market cap has soared in the past few years and it is now the largest company in the world beating Exxon Mobil(XOM). The market cap of the oil giant is less than $400 billion as the share price has declined recently due to the crash in oil prices.
Just two of the ten largest global companies are outside of the U.S.China-based China Mobile(CHL) and Industrial & Commercial Bank of China (IDCBY) are the only foreign firms in this list.
Disclosure: No Positions