Europe has an excellent conventional rail network.However not many people know that the continent also has an amazing high speed rail network that covers many of the major cities.
Today the fastest high speed train in operation is AGV Italo which has a top operational speed of 36o km/hr and broke a record speed of 574.8 km/hr during test run.
Click to enlarge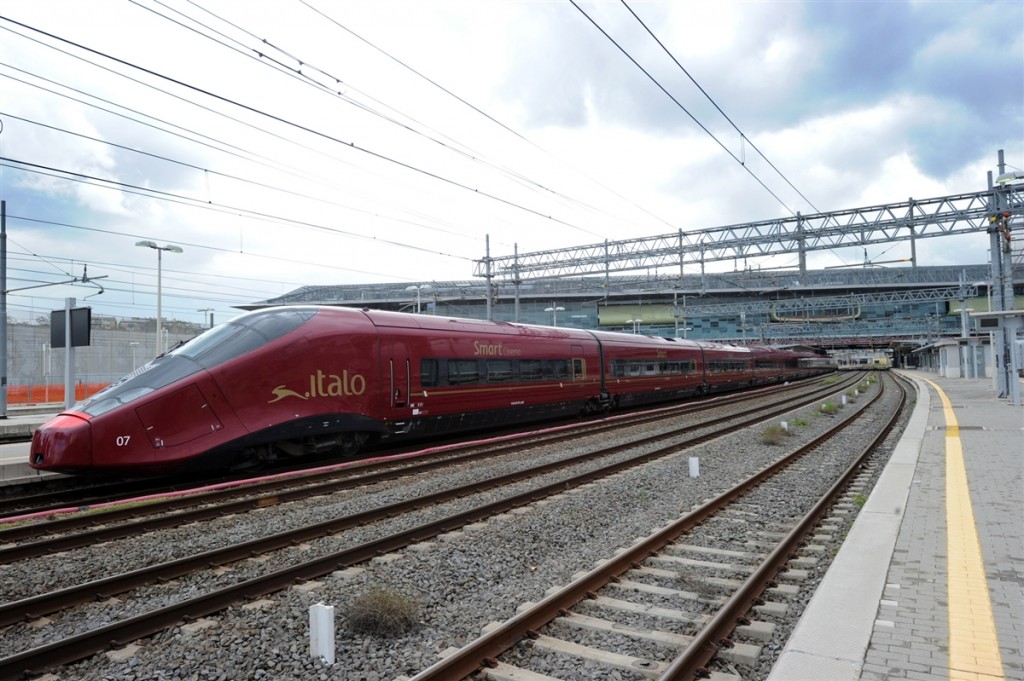 TGV Italo has been dubbed the "Italy's Ferrari of Railways". In 2012, a ticket cost as low as EUR 20 to travel from Rome to Naples on this beauty. The distance between the cities is 140 miles and the train covers it in little over an hour.
Additional high speed routes are planned in Europe as the map below shows:
Click to enlarge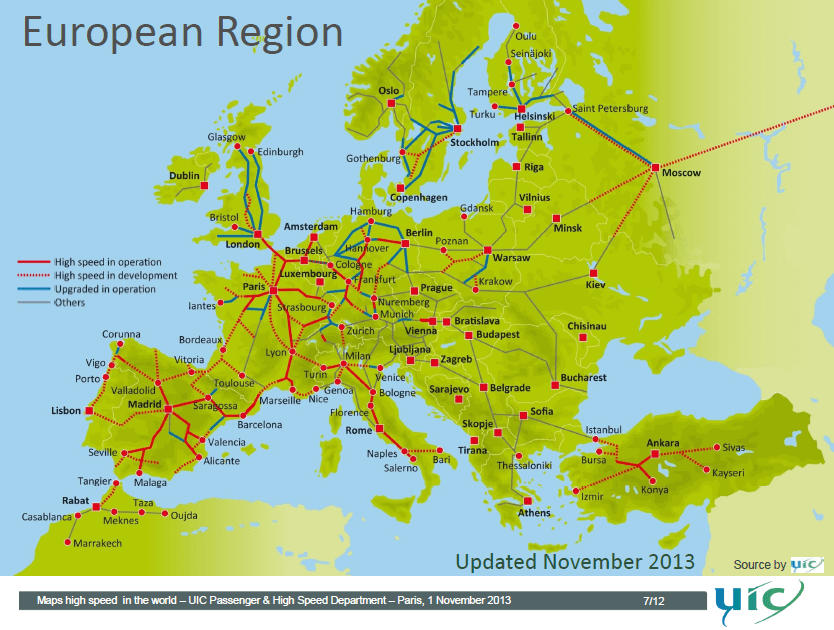 Compared to Europe, the U.S. has no real high speed routes let alone a network. Amtrak has 28 miles of high speed track in rural Massachusetts and Rhode Island that allows 150 mi/hr or 240 km/hr. This is pathetic speed compared to the high speed train speeds in Europe and other parts of the world. The only high speed train currently in operation in the U.S. is Amtrak's  Acela Express. From Wikipedia:
The new service was named "Acela Express" and ran on the Northeast Corridor, linking Boston, New York, Philadelphia, Baltimore, and Washington DC. The service was inaugurated in December 2000, and was an immediate success, operated at a profit and as of 2012, it produced about 25% of Amtrak's total service revenue. The Acela lacks a dedicated high-speed rail line which limit its average speed, although it reaches a maximum speed of 240 km/h (149 mph) on small sections of its route through Rhode Island and Massachusetts.

The travel time between Washington and New York is 2 hours and 53 minutes (compared to 2 hours and 30 minutes for PRR's nonstop Metroliner in 1969), or an average speed of 79 mph (127 km/h). Schedule between New York and Boston is 3 hours 34 minutes, an average speed of only 63 mph (101 km/h). With a 15-minute layover in New York, the entire end-to-end trip averages 68 mph (110 km/h).
The map below shows the high speed rail network planned in North America: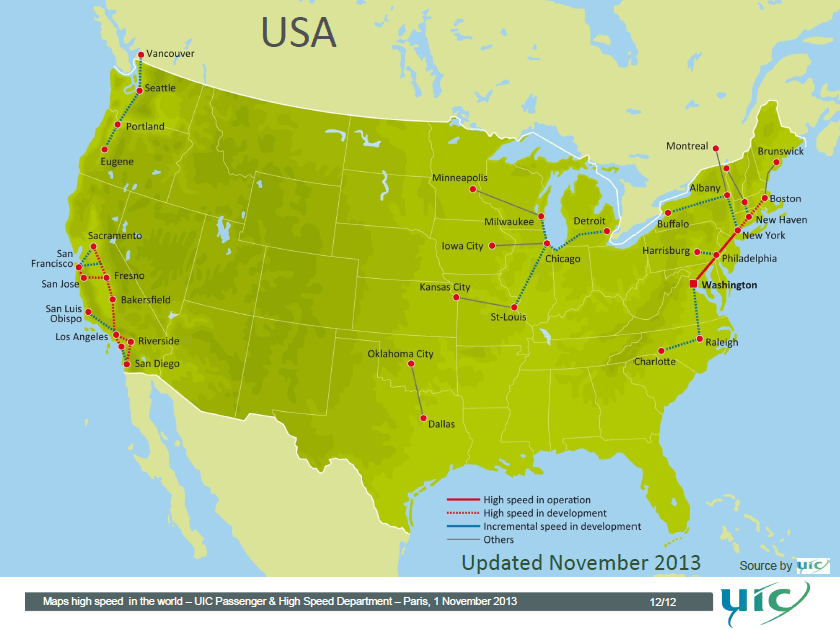 Source: High speed around the world Maps, Paris, 1 November 2013, International Union of Railways
For more high-speed rail maps of Europe go here.
Here is a cool photo of China's high-speed rails:
Click to enlarge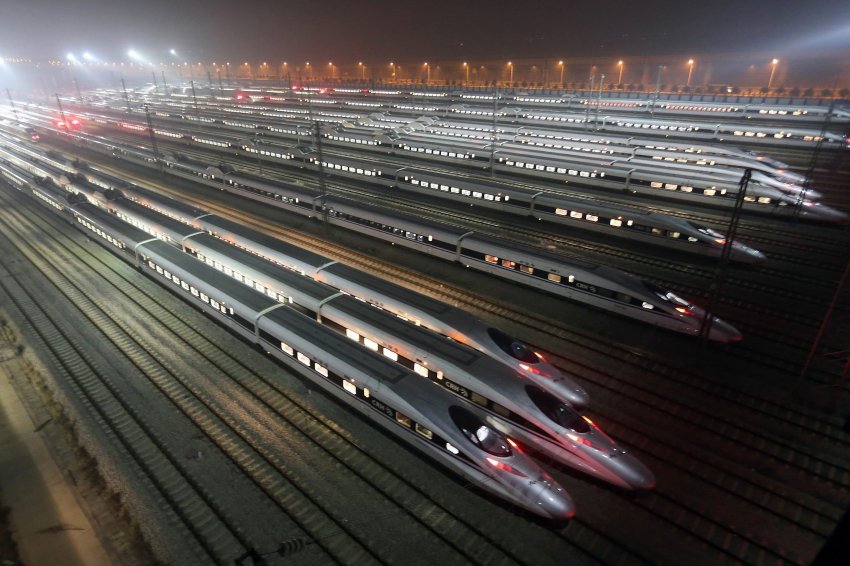 Source: Der Spiegel
High-Speed Train Network Map(TGV) of France
Click to enlarge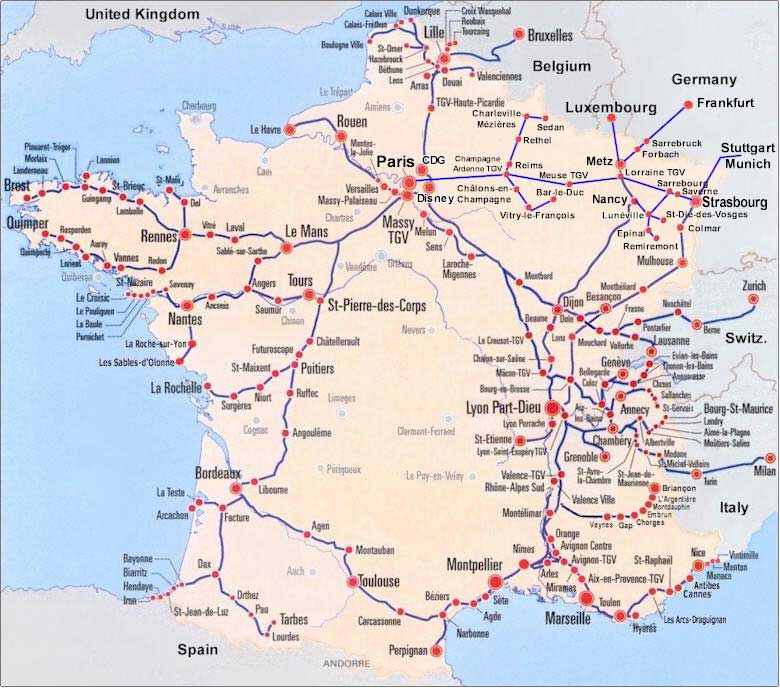 Source: Bonjour La France
Also checkout:
Latest Maps (as of 2018):
1.Europe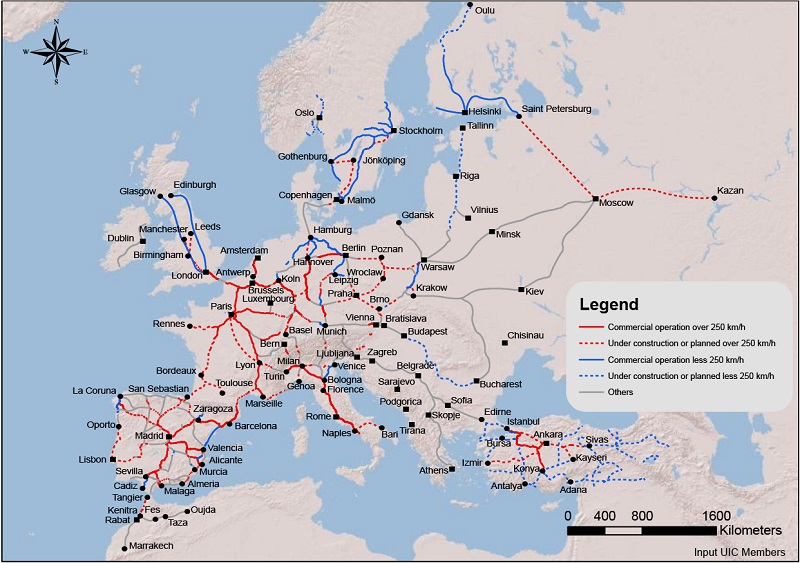 2.European Union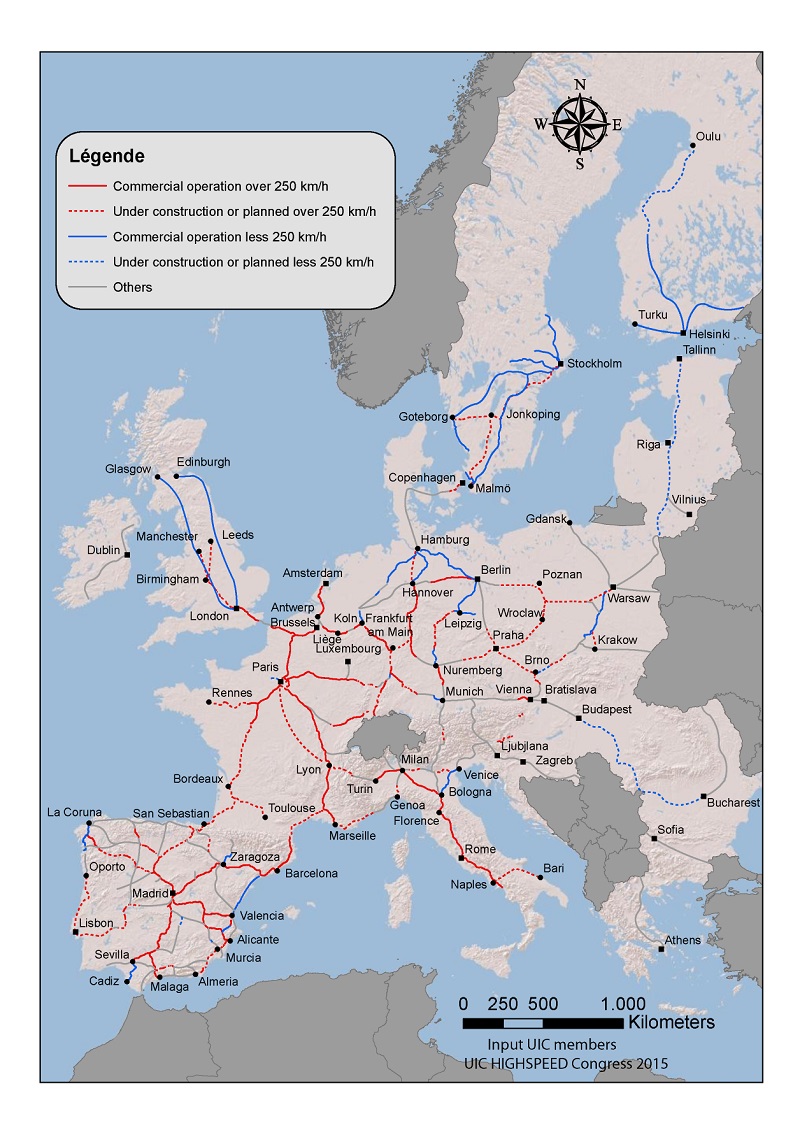 3.China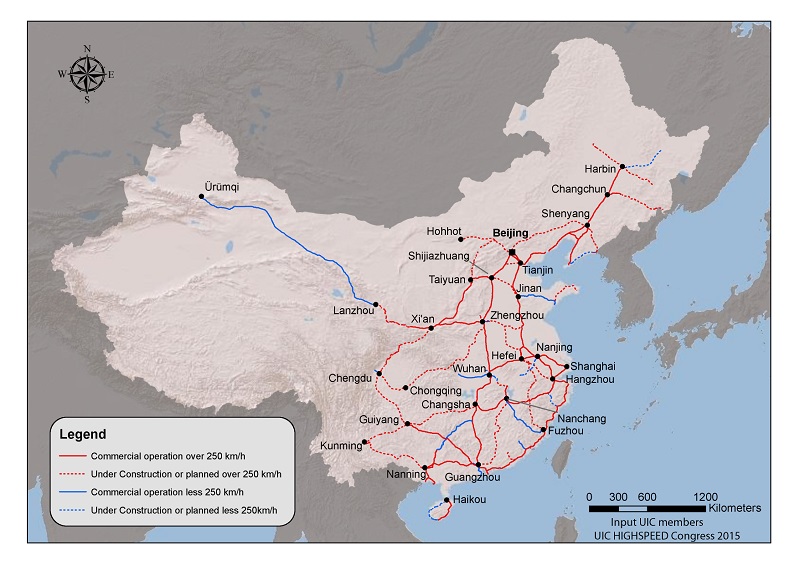 4.Germany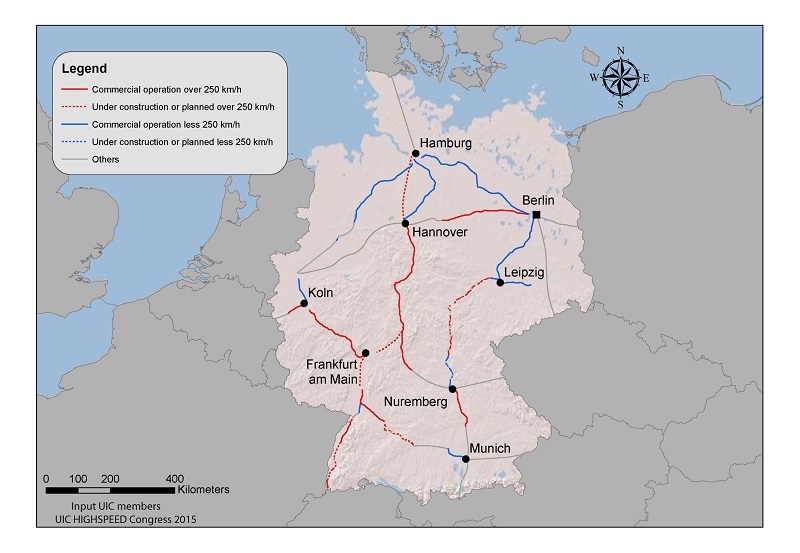 5.USA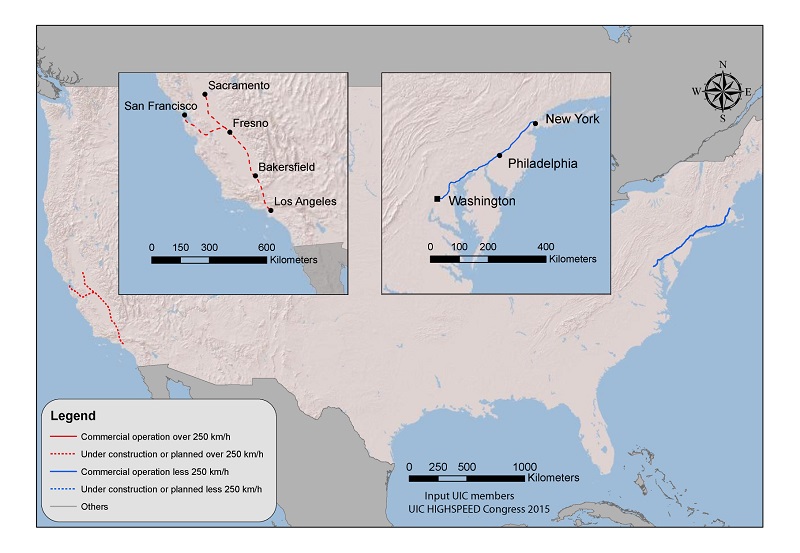 6.Spain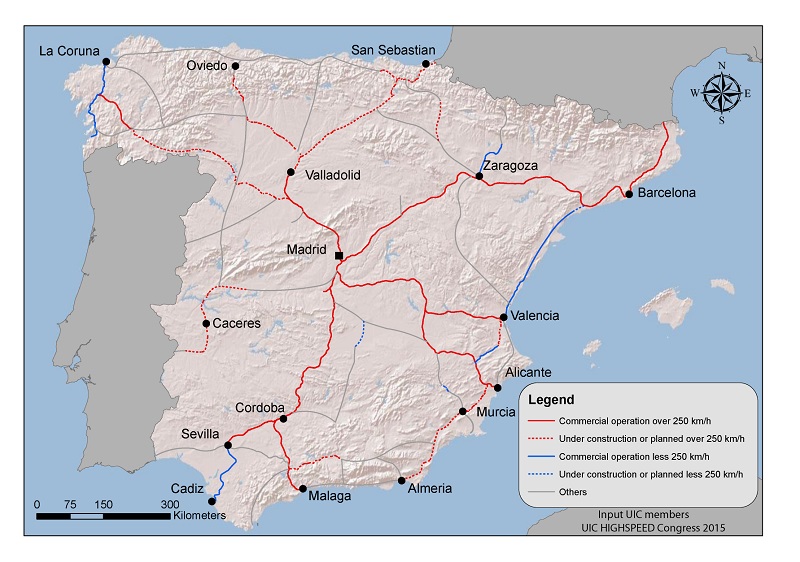 7.Italy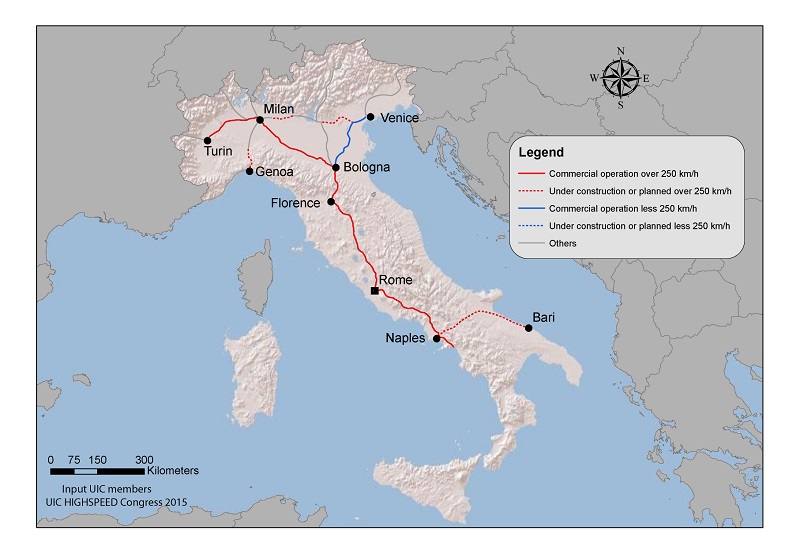 8.Asia & Saudi Arabia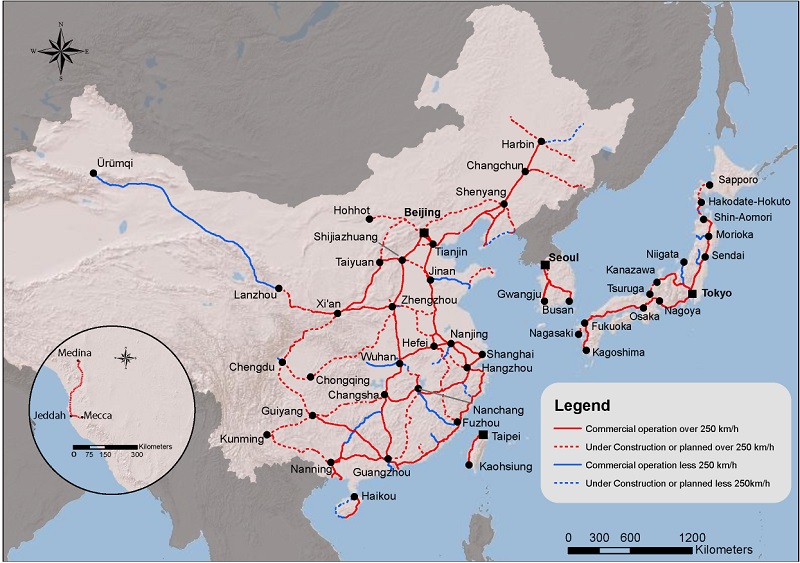 9.France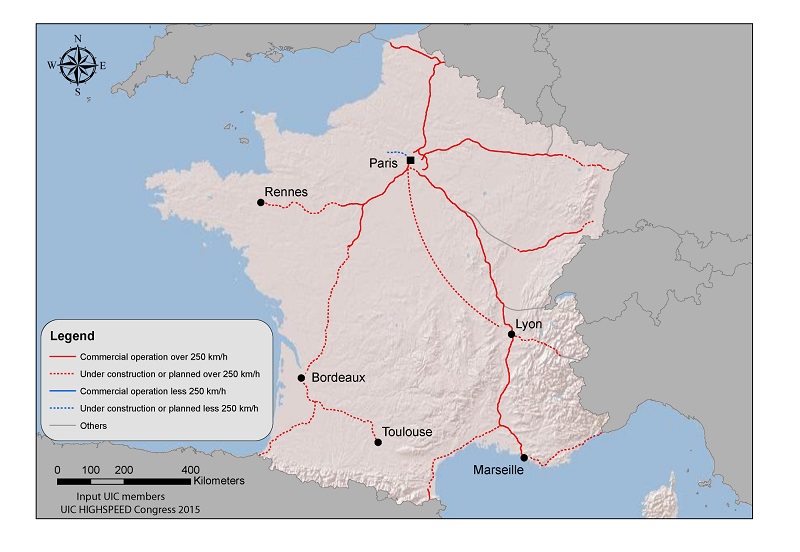 10.Japan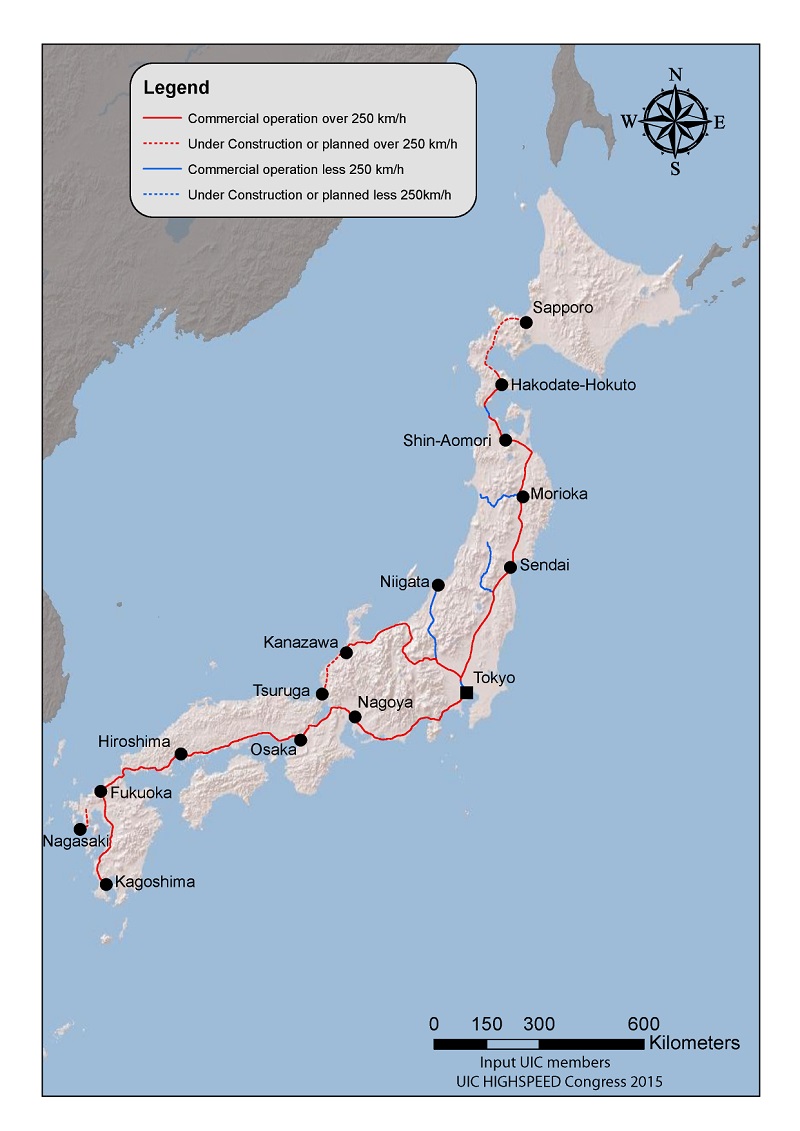 Source: UIC