I came across this interesting chart on the long-term real returns of US stocks. According to this chart, currently we are in the aftermath phase of a secular bull market.
Click to enlarge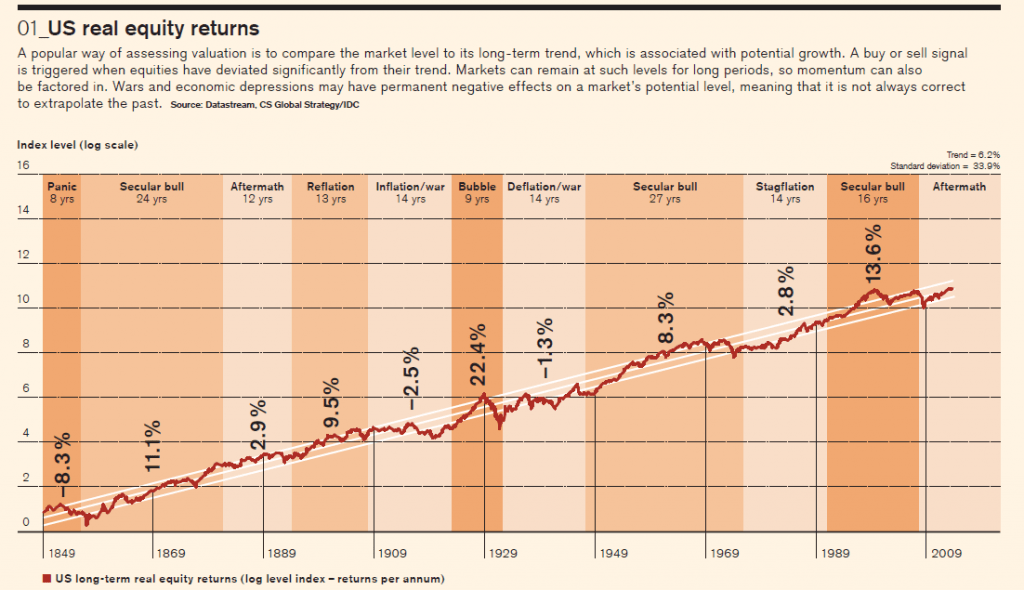 Source: Global Investor 1.14 – Europe, August 2014, Credit Sussie
Over the very long long-term equities tend to go higher…..