Every year around this time of the year Wall Street banks, pundits, financial gurus and others engage in a ritual by publishing their stock picks for the following year. These lists must be taken with a grain of salt but they are worth taking a quick look at. Having said that, listed below are  Goldman Sachs'  32 best European stock picks with their tickers on the US markets, if available.They project double and even triple digit percentage returns for some of these stocks in 2015.
Innate Pharma (IPHYF)
Unipol Gruppo Finanziario (UFGSY)

Crest Nicholson Holdings

ARM Holdings plc (ARMH)
BT Group plc (BT)
Credit Suisse Group (CS)
SAP SE (SAP)
Intesa Sanpaolo (ISNPY)
E.ON AG(EONGY)
Easyjet plc (ESYJY)
Salvatore Ferragamo SpA (SFRGY)
Iliad SA(ILIAY)
Grifols SA (GIKLY)
Banco Bilbao Vizcaya Argentaria, S.A. (BBVA)
Burberry Group plc (BURBY)
Erste Group Bank AG (EBKDY)
Taylor Wimpey plc (TWODY)
Eni Spa (E)
Safran SA (SAFRY)
Daimler AG (DDAIY)
Siemens (SIEGY)
L'Oreal
Shire plc(SHPG)
MTU Aero Engines AG(MTUAY)
Bayer AG (BAYRY)
SABMiller plc (SBMRY)
Anheuser-Busch InBev SA/NV (BUD)
Roche Holding AG (RHHBY)
WPP plc (WPPGY)
Tryg A/S
Zurich Insurance Group AG (ZURVY)
St. James's Place plc
Source: Goldman Sachs says these are the 32 best European stocks for 2015, Financial Post
The banking sector in Europe is projected to recover next year as they are in much better shape now than int he past few years.Besides the share prices of major banks are relatively cheaper than their US peers. Two of the banking stocks in the above list include Erste Bank and Credit Suisse. Austria's Erste has huge exposure to the Central and East European markets and those markets have fared better recently than the European core.
Another good pick in the above list is the aerospace and defense company, Safran of France. US companies in this sector have been doing well for many years now despite cuts to the US defense budget. Safran has better potential for growth than others. An interesting article on Safran can be found here.
Other high quality companies that can be held for the long-term in the Goldman's list are beer makers SABMiller and Anheuser-Busch InBev, pharma majors Bayer and Roche and telecom provider BT group of UK.
Click to enlarge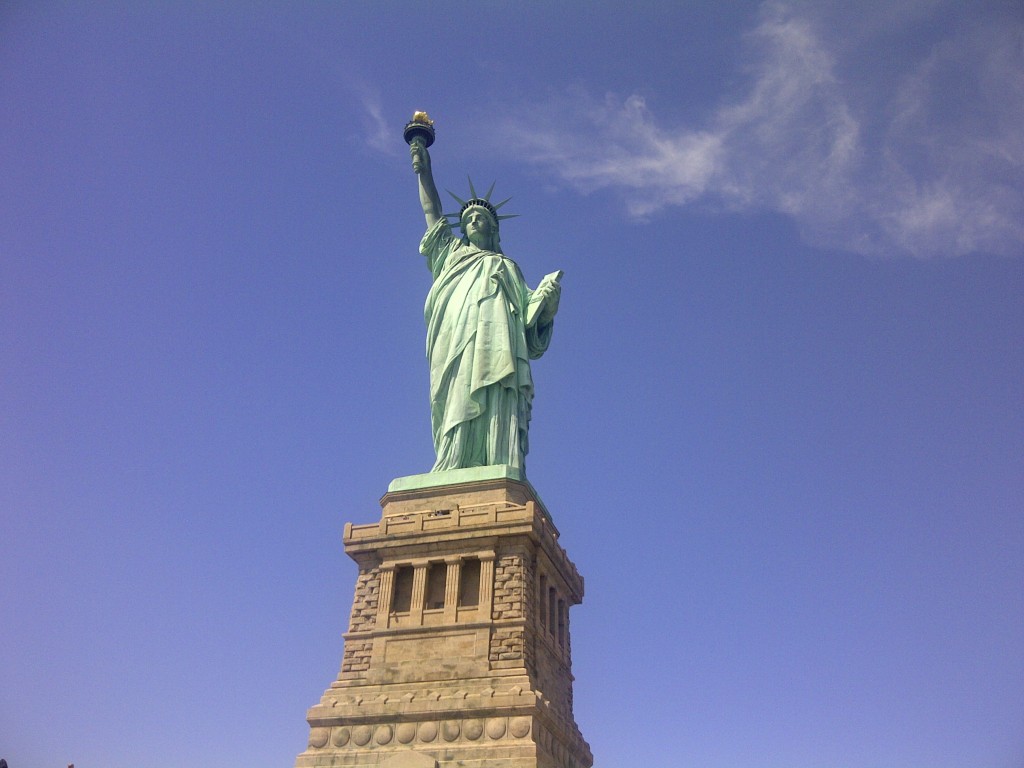 The Statute of Liberty, Liberty Island, New York
Disclosure: Long SAFRY, EBKDY, EONGY,  BBVA