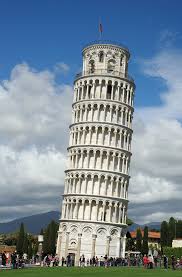 Italy has a population of about 61.0 million and is predominantly Catholic. Despite being a member of the EU and generally considered as a wealthy, the country's economy has been mostly stagnant in the past few years. While the country has a great history and culture,  in modern times Italy hasn't kept pace with the rest of the developed world mostly due to archaic laws, bureaucracy, corruption and resistance to change. The country is highly dividend with the Northern part being wealthy and the Southern part mostly middle-class. With the election of the young Matteo Renz as Prime Minister, it is about time that the country implements much needed political reforms and aim towards higher economic growth and prosperity for all.
A few interesting economic facts about Italy are listed below:
Northern Italy is highly industrialized with many private firms while Southern Italy is is mostly agricultural-based and less-developed.
Italy has a large underground economy which by some estimates account for about 17% of the GDP.
The GDP size was about $1.80  in 2013 based on purchasing power parity.
Nearly three-fourths of the economy is dominated by the services industry.
Italy is a budget deficit country meaning the government's expenditures exceed revenues.
The top three export partners are Germany, France and the US. The top three import partners are Germany, France and China.
Italy's public debt is over €2.0 trillion (US$2.77 trillion) or 133% of GDP.
According to the Bank of Italy, 98% of Italian companies employ fewer than 15 people.
Entrepreneurs in Italy evade taxes considerably. In fact, they evade over 50% of the income they owe.
Similarly people who live off investment income evade 80% of the taxes they owe according to Bank of Italy's estimates.
Sources: The World Factbook, CIA & Can Italy Find Its Way? Resistance to Change Means Slow Recovery, The Wall Street Journal, April 29, 2014
An article in Der Spiegel yesterday summed up the problems Italy is currently facing. From the article:
The state in Italy is not the solution, but part of the problem. Because the state doesn't work very well, work is becoming an increasingly rare commodity.

Why does a civil or business lawsuit take an average of 2,992 days in Italy, while 900 days suffice in Germany? Why do private citizens and entrepreneurs need to deal with about one hundred new tax laws every year — the statistical equivalent of two new laws per week? Why is the state refusing to pay the over €75 billion in outstanding bills from deliverers and contractors, thus pushing many people into ruin? Why are 16,000 administrators and 12,000 inspectors receiving regal salaries to lead thousands of publically-owned companies, most of which have nothing to do with public services and only create deficits?

Italy's manufacturers' association has calculated that €13 billion could be saved in the public sector alone. One egregious example stems from the national tourism agency, which commissioned a project to globally showcase Italy's beauty by displaying seven photos around the world. After one and a half years, the seven photos were complete but because there wasn't enough money left for the planned TV and online ads or posters, no potential tourist ever saw them: The budget of €5 million had been entirely used to pay the salaries of the people involved.
Source: Bungle Bungle: Italy's Failed Economic Turnaround, Der Spiegel, Oct 6, 2014
In Italy, even the capital city of Rome seems to be in desperate need of a makeover. An article in the latest edition of Bloomberg BusinessWeek discusses the issues facing Rome though the eyes of a dedicated blogger. From the article:
The neighborhood in which Massimiliano Tonelli is walking is more than 100 years old, built in central Rome shortly after the unification of Italy. Monumental buildings rise around a central park, in the corner of which lie the ruins of an ancient Roman fountain. The Colosseum is a 15-minute walk away.

As the 35-year-old blogger ambles, he counts off the blemishes: cracks and pits in the sidewalk; walls plastered with posters and pamphlets; beer bottles lying around a garbage bin; cars illegally and dangerously parked; a man drying his laundry on a park bench. "The city is so beautiful, potentially," he says. "It's absurd that it be left like this." He looks up at one of the 19th century buildings, its facade resplendent in the morning sun. "Rome is a city that's only beautiful from 3 meters high and upwards."
Source: Rome Blogger Exposes City Ravaged by Neglect, Bloomberg BusinessWeek, Oct 2, 2014
From an investment perspective, there are not many Italian firms that trade on the US exchanges. Just five Italian ADRs trade on the NYSE. So investors looking to gain exposure to Italy, can consider the iShares MSCI Italy Capped  ETF (EWI). It has an asset base of $1.2 billion and has 28 holdings. The fund is heavily concentrated with financials accounting for nearly 37% of the total.
Currently no closed-end fund exists for Italy on the US markets.
Disclosure: Long EWI
Related: