China is one of the world's leading market for auto manufacturers. As an emerging country with a population of over 1.3 billion the market is huge and the demand for cars from the growing middle-class is rising every year. As a result most of the world's top auto makers have a presence in China.
According to a report in The Wall Street Journal earlier this year, 17.9 million passenger cars were sold in China last year. Consulting firm IHS expects sales to jump by 10% this year and 8% next year.
The following chart shows the total annual auto sales by year:
Click to enlarge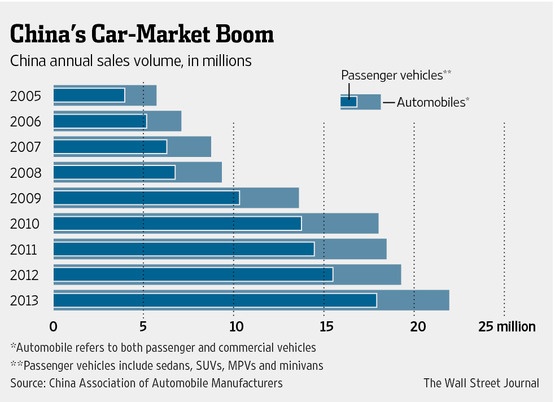 Source: Car Makers Renew Efforts to Woo First-Time Buyers in China, The Wall Street Journal, April 18, 2014
The U.S. has a smaller population relative to China. With a population of over 316.0 million the market for cars is still large but saturated. While China had a sales volume of 17.9 million passenger cars in 2013, the sales of light vehicles reached 15.5 million in the U.S. according to Auto Alliance data. Light vehicles include cars and light trucks. This year the industry expects to sell over 16 million units. As of September total US sales has reached 12.4 million per WSJ data.
Click to enlarge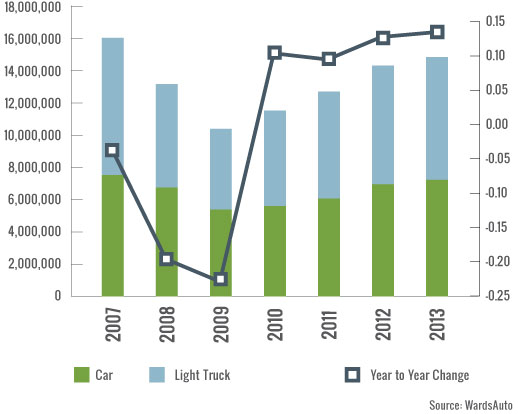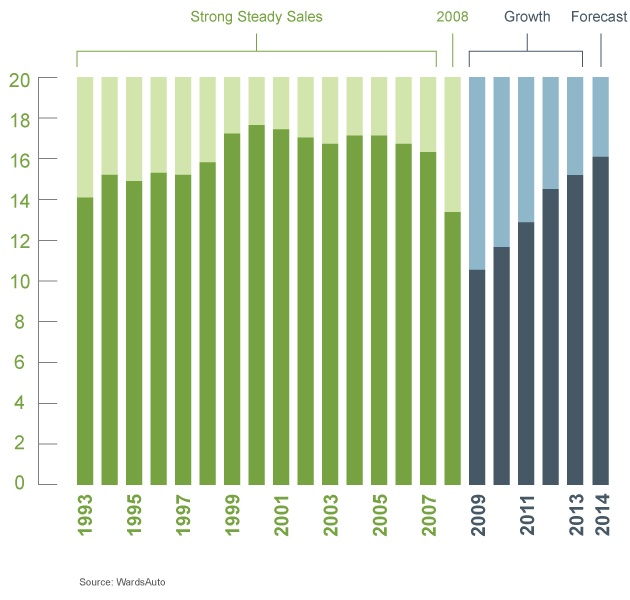 Source: Auto Alliance
Though the total annual sales in China was higher than in the U.S. last year it does not tell the whole story. Despite the growing sales figures the auto penetration rate in China is much lower than in the U.S. and hence the growth potential is excellent in China. The two charts below from a presentation by emerging markets guru Dr.Mark Mobius illustrates this clearly: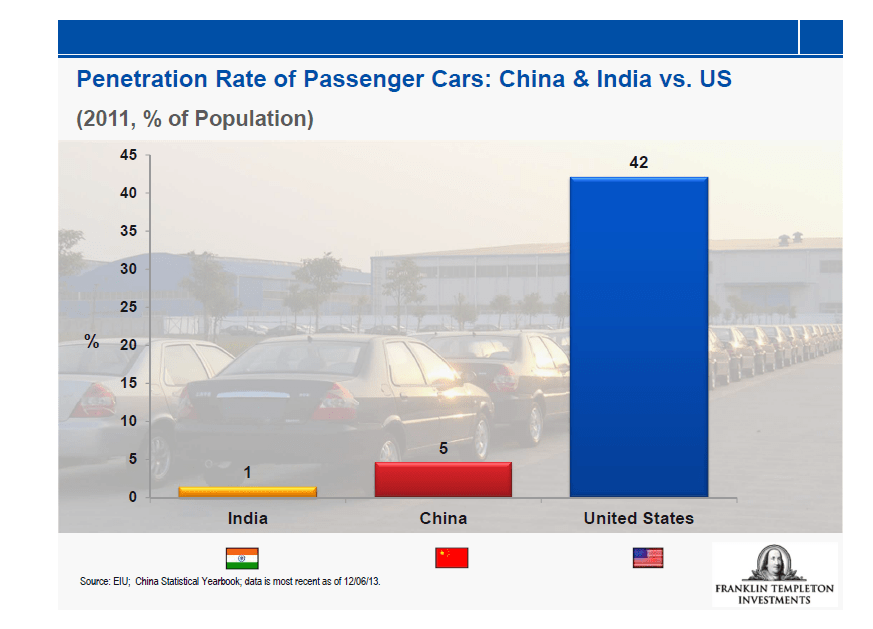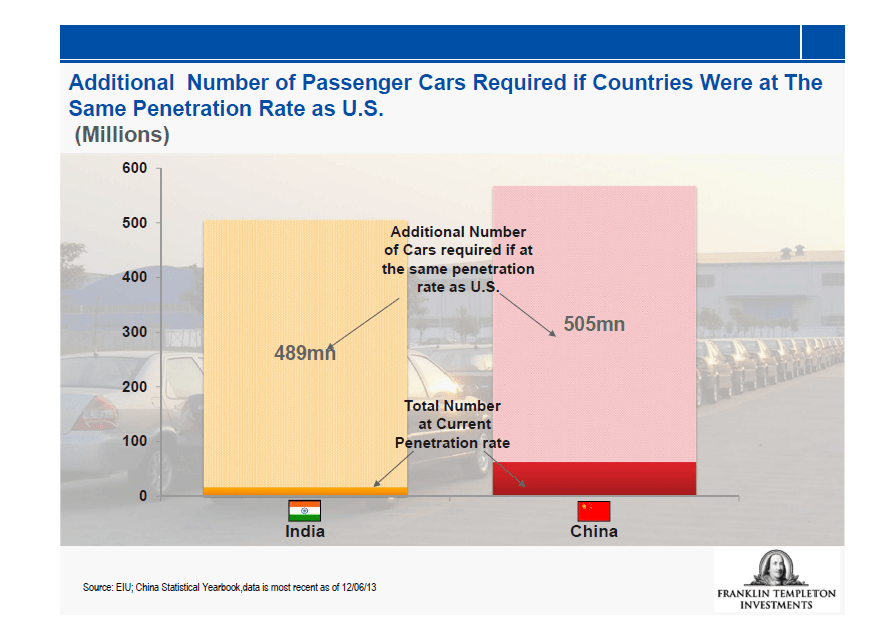 Source:  Emerging Markets Outlook, Oktober 2013, Franklin Templeton Investments
It remains to be seen if the automobile boom in Communist China continues moving forward since the state is now trying to restrict car ownership in response to the growing pollution problem.
Some of the global auto makers with big market shares in China include Volkwagen AG(VLKAY), Ford Motor Co.(F), General Motors Company(GM), Honda Motor Co. Ltd (HMC), Toyota Motor Corporation(TM), etc.
Disclosure: No Positions