The United Nations Conference on Trade and Development (UNCTAD) publishes the voluminous World Investment Report each year discussing the status of global trade and related data. One of the charts in this year's report is the following showing the top countries that attract Foreign Direct Investment:
Click to enlarge
–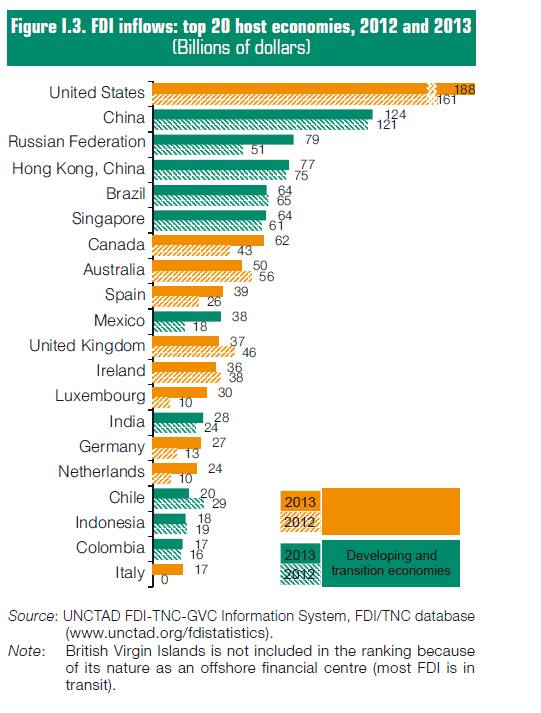 Source: World Investment Report 2014, UNCTAD
Contrary to popular belief, the U.S. remains the world's top destination for FDI inflows. According to the report, FDI inflows into the U.S. rose by 17% last year due to the economic recovery. China took the second place in attracting foreign investments. Russia was the third largest recipient of FDI primarily due to intra-company loans and BP's acquisition of 18.5% of  Rosneft as part of Rosneft's $57 billion acquisition of TNK-BP.
Among the emerging countries, FDI flows to China is significantly higher than to Brazil, Russia, India, etc underscoring the continuing importance of China as the world's factory floor.