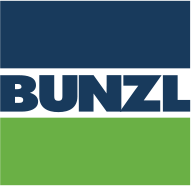 Bunzl plc (BZLFY) stock split in the ratio of 5:1 on Nov 26, 2013 with a record date of Nov 25, 2013. As a result of this split, ADS holders received 4 additional ADSs for each ADS held. Here is the announcement details:
Bunzl SA has informed Citibank that it will change the ratio of its American Depositary Shares (ADSs) to ordinary shares from one (1) ADS representing five (5) ordinary shares to one (1) ADS representing one (1) ordinary share, effective as of November 27, 2013.

As a result of this ratio change, ADR holders will receive 4 additional ADS for every ADS held as of November 25, 2013.

The effective date for the ratio change is November 27, 2013.
Source: Citi Depository Services
On Nov 26, 2013 the stock closed at $113.19 and opened at $22.70 due to the implementation of the split. The stock is up over 36% YTD and over 170% in 5 years as shown in the chart below:
Click to enlarge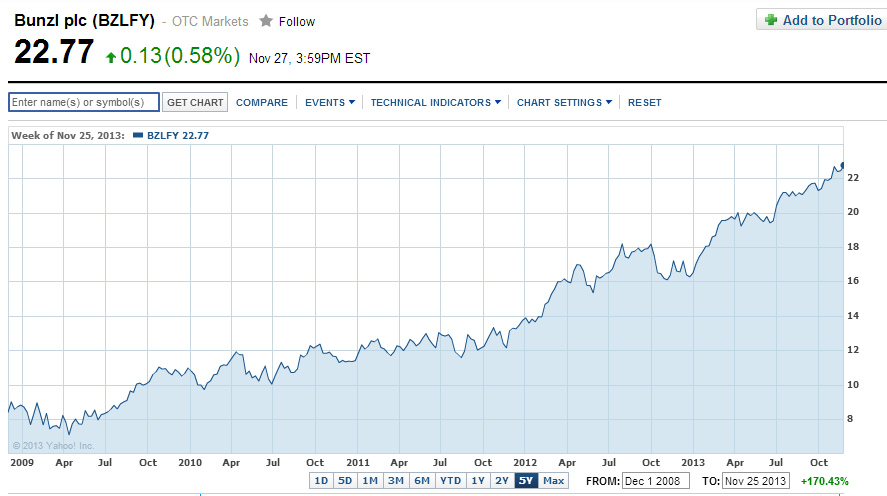 Source: Yahoo Finance
UK-based Bunzl Plc is  a FTSE 100 company operating in the Support Services sector with a presence in Europe, North America and Australasia. From the corporate site:
Bunzl plc was incorporated in 1940 and listed on the London Stock Exchange in 1957, but its origins date back to 1854 when Moritz Bunzl opened a small haberdashery business in Bratislava, now the capital of Slovakia.
From the company's profile on Wikipedia:
Bunzl plc is a multinational distribution and outsourcing company headquartered in London, United Kingdom. The company is primarily a distributor of a diverse range of non-food consumable products including food packaging, cleaning and hygiene supplies, personal protective equipment and carrier bags. Its customers include contract cleaners, retailers, catering firms and food processors. Bunzl has operations in 23 countries: almost half of its business is conducted in North America, with major operations in Europe as well as a smaller presence in Australasia and Brazil.
Disclosure: No Positions