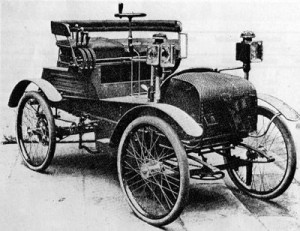 Thousands of auto dealers operate in the country but most of them are private companies run by local families for generations. However a few of them are large with hundreds of dealerships and are publicly-listed. In this post, let  us a take a quick at three of them.
Before we dive into the details, there are plenty of reasons to invest in auto dealership stocks some of which include this is a cyclical business and as the economy recovers consumers tend to switch cars, autos are primary mode of transport for the majority of the population, auto dealerships tend to make substantial profits not only from selling cars but also from lucrative commissions that banks  and other lenders pay them when buyers take out loans thru the dealership, high-end cars tend to have high margins, auto repair and services offered such as oil change, tire replacement and others also add to higher profits, etc.
Three of the large listed auto retailer stocks are:
1.Company: Group 1 Automotive Inc. (GPI)
Current Dividend Yield: 1.01%
2.Company: AutoNation Inc. (AN)
Current Dividend Yield: No Regular Dividends
3.Company: Penske Automotive Group, Inc. (PAG)
Current Dividend Yield: 1.84%
Note: Dividend yields noted are as of Feb 22, 2013
Of these three firms, AutoNation has the highest market cap at over $5.0 billion and is also the largest dealership chain. The company runs 258 franchises in 15 southern and western states and sells cars under three operating segments: Domestic, Import, and Premium Luxury.Its stores sell 32 brands of new cars. Last year the total revenue exceeded $15.0 billion.
Penske operates 171 franchises in the U.S. and internationally about the same number in UK, Ireland, Germany, Peurto Rico and and Italy.
Group 1 runs 131 franchises representing 31 brands of automobiles in the U.S. and has a few dealerships in the UK. Last week the company plans to acquire 18 new car dealerships in Brazil to expand its presence there. The seller is UAB Motors Participacoes SA of Sao Paulo. Group 1 will pay $47.4 million in cash, 1.45 million of its common shares and assume about $62 million of debt. This is an excellent deal at this time for Group 1 since autos sales are booming in Brazil due to the growing middle class and rising income levels. In fact, Brazil is now the fourth largest market for auto sales after the US, China and Japan.
From an investment perspective, all three auto retailers are good choices but Group 1 offers a better potential for growth due to the acquisition in Brazil.
Source: Car Dealer Hits the Road, Betting on Global Growth, The Wall Street Journal
Disclosure: No Positions