The U.S. is the world'd largest consumer of petroleum products primarily oil. Though the total population is about 330 million, every day millions of barrels of oil are used due to the high dependence on automobile for transportation. In fact, the country  consumed 18.8 million barrels per day (MMbd) of petroleum products during 2011 according to the U.S. EIA.
Here is a graph showing the US consumption of petroleum products from 1980 thru 2011:
Click to enlarge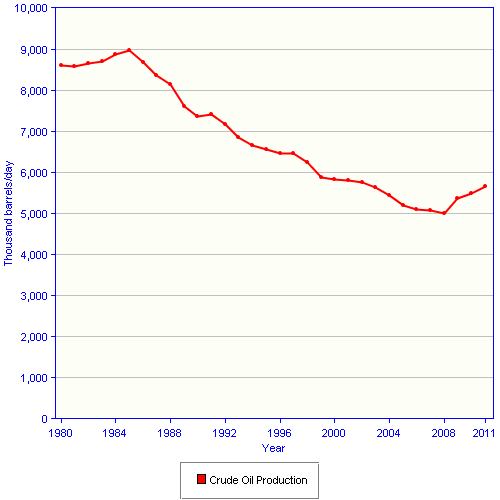 Source: US EIA
Oil consumption has declined since the peak of the global financial crisis as the economy slid into the great recession. Currently the US consumes about about 19 million barrels per day but produces only about 1/4th of that amount. Hence the rest of the oil is imported from other countries making the country highly dependent on foreign oil.
Related stocks:
The Complete List of Integrated Oil Companies Stocks Trading on the NYSE can be found here.