Market timing generally tend to be suitable for investing in emerging markets which an rise and fall sharply in just a few years or even months. However timing the market in developed country stocks is usually not a wise idea. However here is a chart showing the performance of S&P 5000 since 1997 that may challenge this belief:
Click to enlarge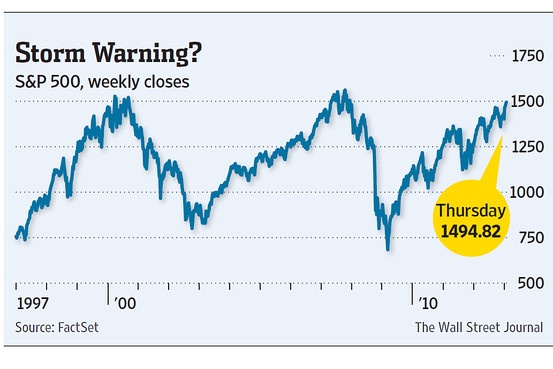 Source: Stocks Confront Painful Past, The Wall Street Journal
Here are a few fascinating facts about the US benchmark indices based on Friday's closing prices:
For the first time since 2007 the S&P 500 closed above 1,500 at 1,502.96.
The index has more than doubled from multi-year low in March 2009.
The index reached its all-time high of 1,565.15 in October 2007.
Source:  S&P 500 Post Longest Winning Streak Since 2004 on Profits, Bloomberg
Here is a 10-year chart comparing the returns of S&P 500, Dow Jones and NASDAQ: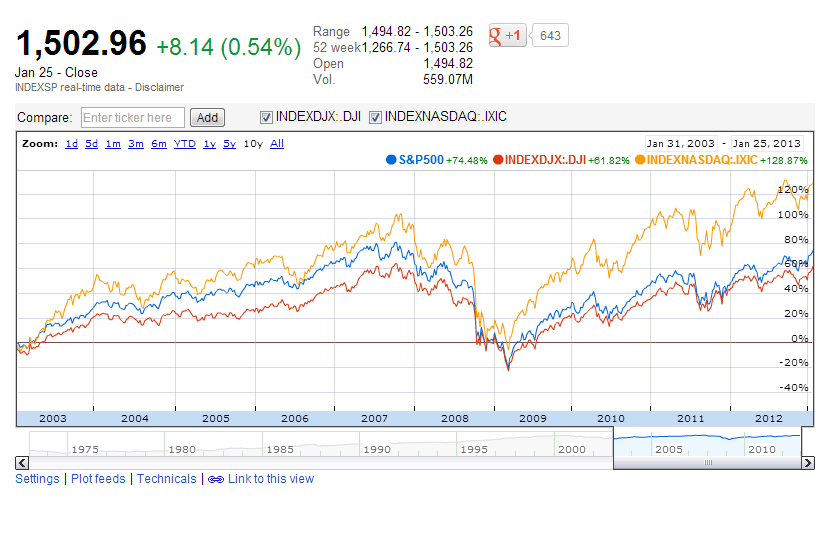 Source: Google Finance
Related ETFs:
Disclosure: No Positions