Church & Dwight Co (CHD) is a mid-cap company that manufactures many of the household products we use including Orajel, OxiClean, Arm & Hammer, Trojan condoms, etc. Over the past 5 years the stock has more than doubled.
From the corporate site:
The Consumer Domestic segment includes our eight power brands, ARM & HAMMER, Trojan, First Response, Nair, Spinbrush, Oxi Clean, Orajel and XTRA and other household and personal care products.

The Consumer International segment sells a variety of household and personal care products, some of which use the same brands as our domestic product lines, in international markets, including Canada, France, Australia, the United Kingdom, Mexico, Brazil and China.

The Specialty Products segment is the largest U.S. producer of sodium bicarbonate, which it sells together with other specialty inorganic chemicals for a variety of industrial, institutional, medical and food applications. This segment also sells a range of animal nutrition and specialty cleaning products.
CHD Performance – 5 years:
Click to enlarge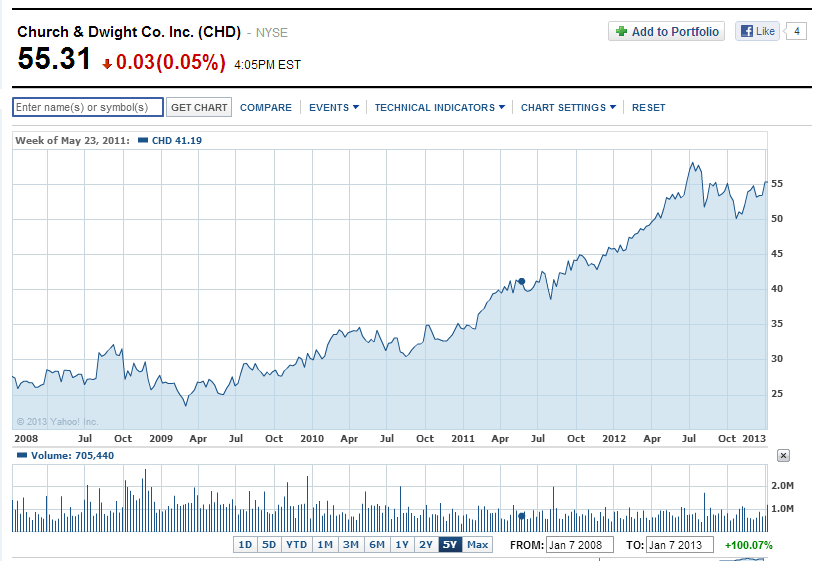 CHD Performance – Long Term: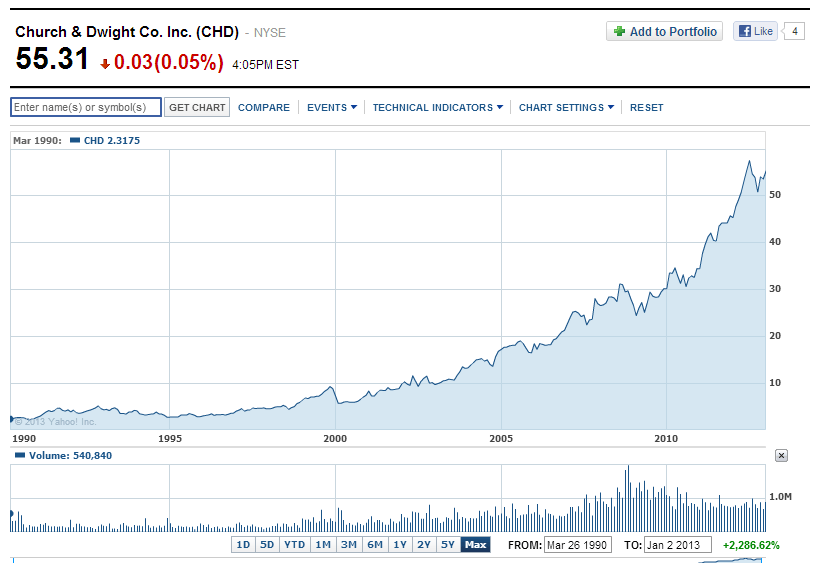 Source: Yahoo Finance.
Disclosure: No Positions