Yesterday we looked at the world's busiest passenger airports in 2011. The chart below shows the world's busiest cargo airports in the same year:
Click to enlarge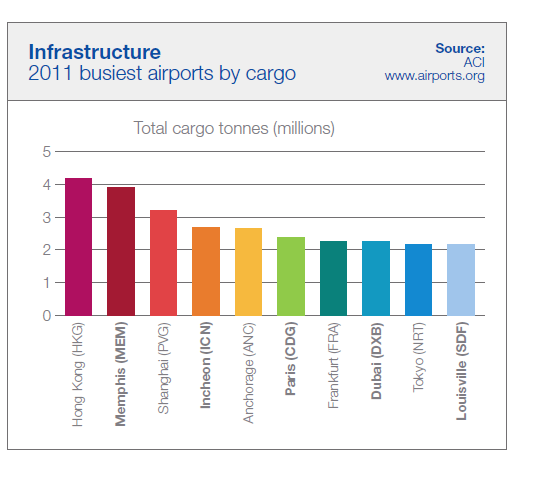 Source: Current Market Outlook 2012-3031, Boeing
Hong Kong is the world's top airport in handling cargo since it is the gateway to China. However some may wonder why Memphis, an average city in the rural state of Tennessee in the U.S. appears as the second busiest airport. The reason for the appearance of Memphis airport in the global list is because it is the international hub for courier company FedEx Corporation (FDX). Similarly the Louisville airport in Kentucky is world air hub for competitor United Parcel Service, Inc (UPS). Anchorage, Alaska serves as transit point for air cargo traffic heading to and originating in Asia. Dubai is increasingly becoming as the transit hub between Asia and the West not only for cargo traffic but also for passengers.
Disclosure: No Positions