Fossil fuels are still the main source of energy for most of the world despite the increasing use of renewable energy sources. Oil, Natural gas and Coal are the three main fossil fuels. While most countries have at least one of these three fuel sources, some countries and regions have an abundance of one or more of these commodities.
The location of the World's Main Fossil Fuel Reserves:
Click to enlarge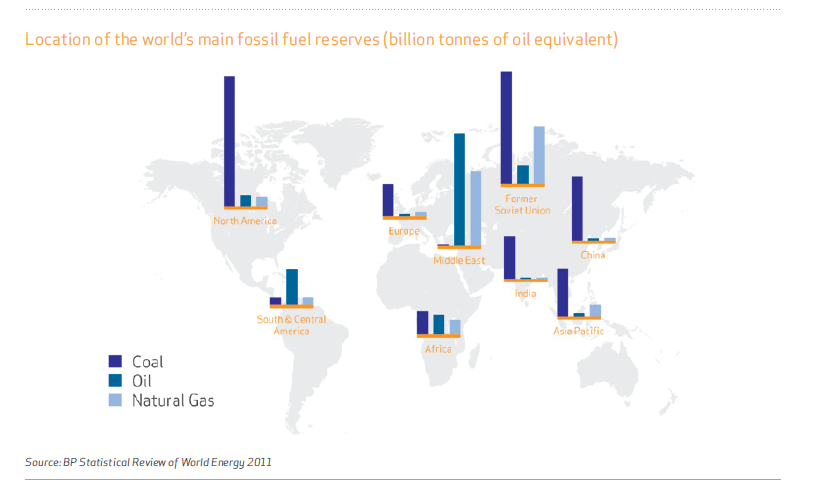 Source:  Global Availability of Coal, World Coal Association
Here are some fascinating facts from the World Coal Association report:
The world is awash in coal with over 860 gigatons of proven reserves which would last around 118 years at the current rate of production. Coal would also outlast the combined reserves of oil and gas.
Only 3 countries (Russia, Qatar and Iran) control 53% of the world's natural gas reserves.
85% of the coal is consumed in the country where it is produced.
The biggest reserves of coal are found in USA, Russia, China and India.
Over 50% of the world's oil reserves are located in the Middle East.
Only 15% of the coal mined is traded internationally.
Related ETFs:
Market Vectors-Coal ETF  (KOL)
United States Oil Fund LP ETF  (OIL)
United States Natural Gas Fund (UNG)
Disclosure: No Positions