Equities beat other asset classes such as bonds and short-term deposits over the long-term.Stocks not only yield higher returns than those asset classes but also yield higher returns on an inflation-adjusted basis.
The following graphs for three developed markets over the course of a century proves this point:
Real Equity Returns in US (top), UK (middle) and Italy (bottom), 1900 – 2002
Click to enlarge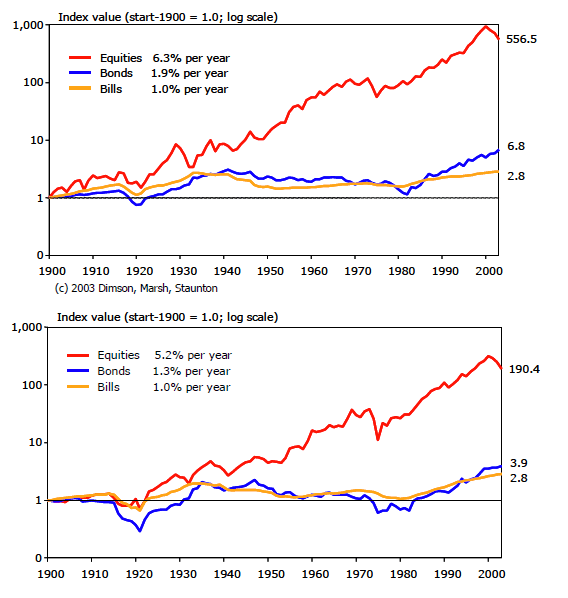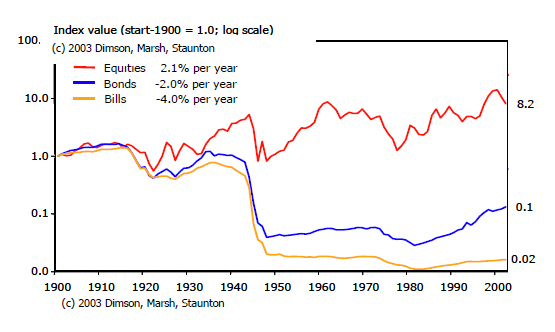 Source: Triumph of the Optimists,  by Elroy Dimson, Ph.D. Professor, London Business School, October 2003,  ArrowStreet Capital, L.P.
Related ETFs:
SPDR S&P 500 ETF (SPY)
iShares MSCI United Kingdom Index (EWU)
iShares MSCI Italy Index (EWI)
Disclosure: No Positions