In this post lets take a quick look at Australia's major trading partners this year. The graph below shows Australia's export regions:
Click to enlarge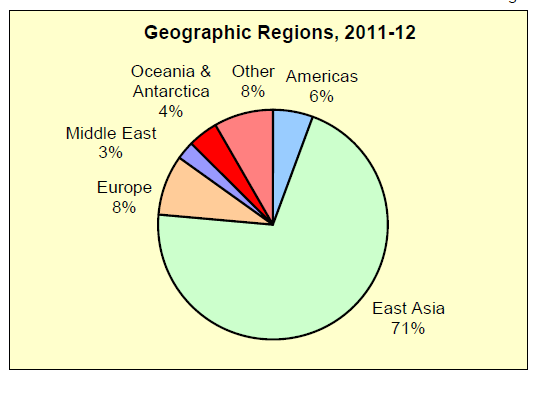 The majority (71%) of Australia's exports goes to East Asia with China, Japan and Korea being the major export markets. Australia's trade with Asian countries is significantly large compared to its trade with Europe and Americas. China is the largest export market for Australia since the Chinese demand for Australia's natural resources such as coal is high.
The chart below shows Australia's import sources: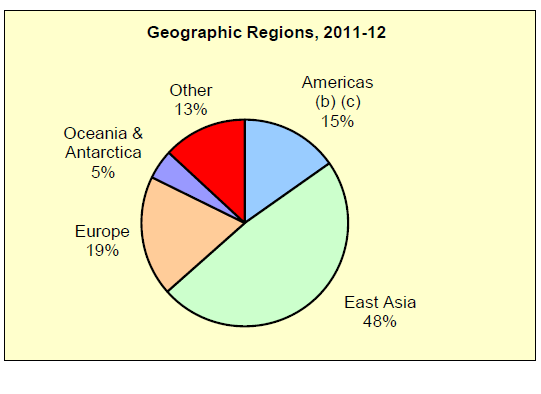 East Asia is the major source of imports for Australia with China and Japan accounting for the majority of imported goods.  The U.S. is the third largest import source for Australia.
Australia's major trade partners in 2010 are shown in the graphs below.
Australia's Top 10 Export Markets 2010 ($ billion):
Click to enlarge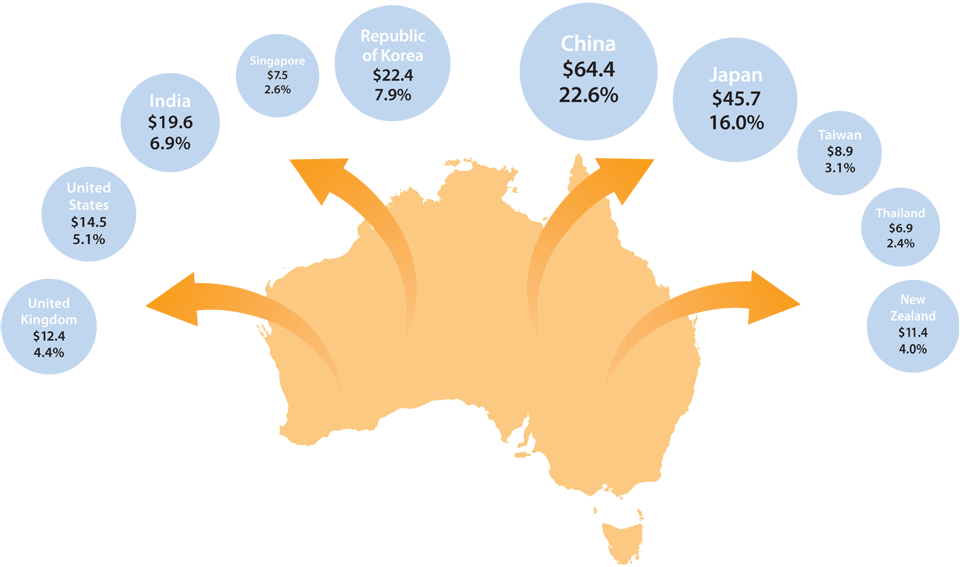 Australia's Top 10 Import Markets 2010 ($ billion):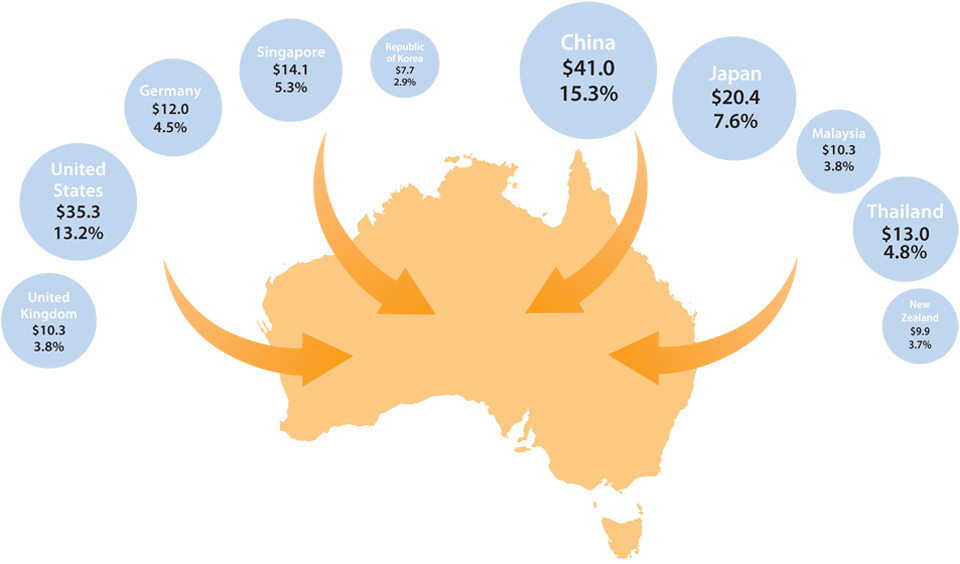 Source: Summary of Australia's Trade, Department of Foreign Affairs and Trade
Related ETF:
iShares MSCI Australia Index (EWA)
Disclosure: No Positions