Last month we looked at the various types of stocks traded in China. In this post, lets take a quick look at the vast opportunities available for investors in the Chinese equity markets.
Today, China A-shares alone have a large universe of roughly 2000 companies and total market cap of USD 3.3 trillion (Japan has a market cap of USD 4.0 trillion, the UK's market cap is USD 3.9 trillion) – constituting approximately a half of the total Chinese equitymarket exposure (table 1).
Click to enlarge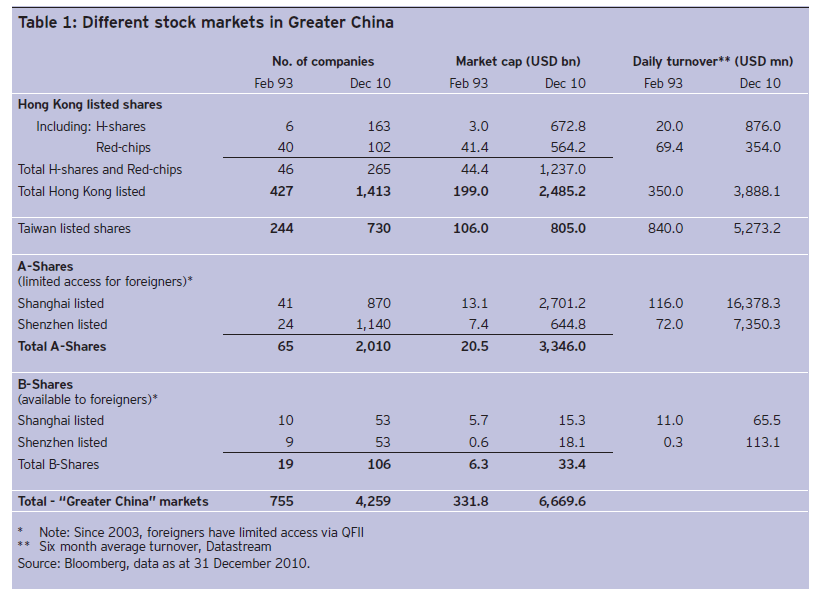 China A-shares offer complementary industry exposures compared to the MSCI China index. While the MSCI China index tends to be heavily skewed toward financial institutions, energy and telecommunication companies, China A-shares, using the CSI 300 index as a proxy, are broader and more diversified across sectors. Additionally, China A-shares' industry breakdown better reflects China's real economy (table 2).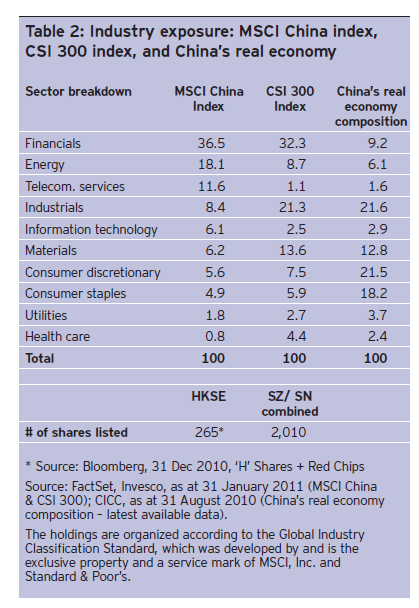 Source: Risk & Reward, Q2/2011, Invesco Perpetual, UK
Related ETF:
iShares FTSE China 25 Index Fund (FXI)
Disclosure: No Positions