State-owned Trans-national Companies (TNCs) are enterprises in which the government holds a majority controlling interest.In 2010, there were at least 650 State-owned TNCs operating around the globe.
The total number of the state-owned firms in developing world is high.However the developed economies particularly in Europe also have a high number of state-owned TNCs. For example, in France there are some 900 State-owned enterprises.In China there were 154,000 companies in which the state has ownership interest in 2008.
The Top 30 Non-Financial State-owned TNCs ranked by foreign assets in 2009 are listed below:
Click to enlarge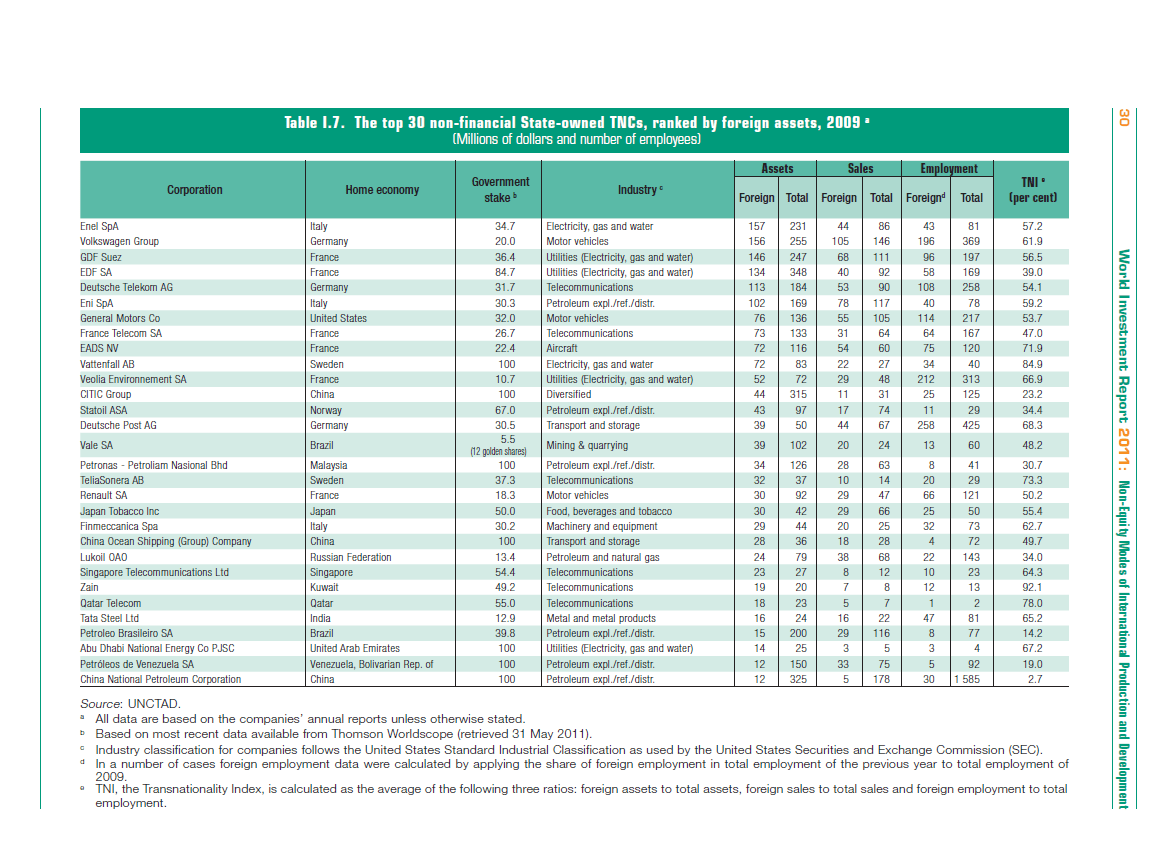 Source: World Investment Report 2011, UNCTAD
The U.S. government owns a majority stake in General Motors(GM) as a result of the bailout of the company when it went through a bankruptcy reorganization.Companies such as Petronas of Malaysia, China National Petroleum Corporation of China, multi-utility Vattenfall of Sweden are 100% owned by the respective countries. The Brazilian government owns about 40% of the integrated oil major Petrobras (PBR) and hence earns billions of dollars in revenue each year for the state. Similarly Norway holds a 67% stake in Statoil (STO) which pumps billions into Norway's sovereign wealth fund making it the world's largest sovereign wealth fund outside the Middle East.
Disclosure: Long PBR