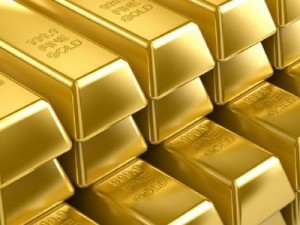 Gold prices reached an intraday record $1,637.50 today as the U.S. debt crisis and the weaker-than-expected economic growth made investors flee equities and other risky assets to the safety of the precious metal.
In the past decade, gold has had an incredible run from under $300 an ounce to the current price outperforming stocks and bonds strongly. While some investors consider gold and other commodities as great investments, most ordinary and professional investors do not consider it as an investment vehicle. SPDR Gold Shares(GLD), the largest gold ETF in the world holds 1,263.58 tons of gold valued at over $66.0 billion. While that seems huge, the total assets held in large equity funds and equities is much higher.
There are many reasons why most investors disdain gold as an investment option. For example, unlike stocks and bonds gold does not produce an income such as dividends. So investors are purely betting on price appreciation. This strategy is not suitable for all investors.
Compared to other assets, the amount of gold available for investment purposes is tiny. While the global total value of stock and bond markets is $140 Trillion, the total value of investment gold is just $1.3 Trillion (or 1%) as shown below: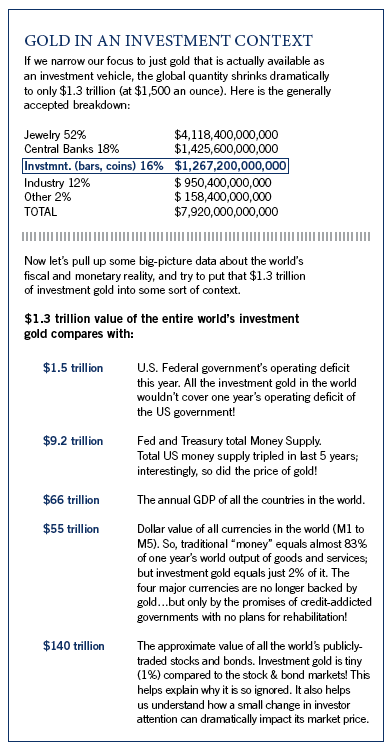 Source: Gold – Relic or Real Money by J. Michael Martin, J.D., CFP, Financial Advisor
Disclosure: No Positions