Tibet 5100 Water Resources Holdings(1115.HK) recently raised HK$1.38 billion ($177 million) from its initial public offering and will become the first Tibetan company to list in Hong Kong.
Tibet 5100 sells most of the water it produces to corporate clients like railway operators, airlines, banks and hotels as well as government organisations through long-term contracts. Its most important customer is China Railway Express, which is the procurement agency for the Ministry of Railways and accounted for close to 90% of its total sales volume in 2010.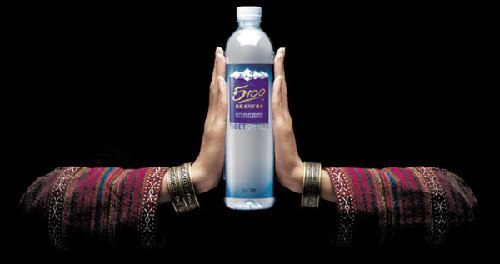 However, it is also developing its retail distribution channels in China and its water is now available at supermarket chains such as Walmart, Carrefour, Metro and Auchan, and high-end hotels such as Shangri-la Hotels, and convenience store chains such as Lawson and Watsons.
According to Euromonitor, Tibet 5100 is the largest producer of premium bottled mineral water in China.
Tibet 5100 markets its water under the brand "5100 Tibet Glacier Spring Water", emphasize that it comes from a glacial spring located 5,100 metres above sea level in the Nianqing Donggula Mountains in Tibet.
Source: Finance Asia
Tibet 5100 Water Resources Holdings(1115.HK) closed at 4.12 HK$ today and the company has a market cap of 10.58 billion.
Disclosure: No positions