India liberalized the airline industry in the early 1990s. After the deregulation the monopoly of the state-owned airlines was eliminated and many new entrants started operations. Since then air travel has increased exponentially as the chart shows below:
Click to enlarge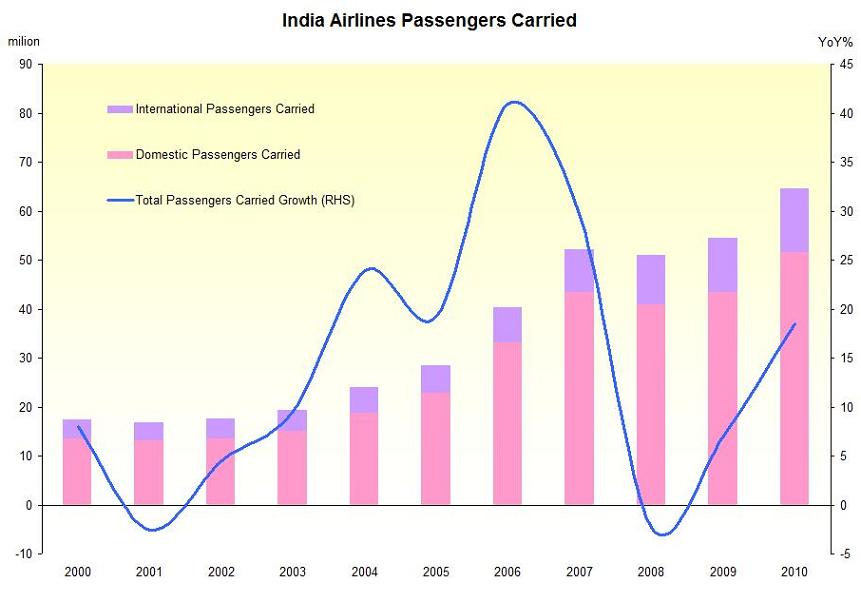 Source: CEIC India Data Talk
Some of the major airlines currently in operation include Jet Airways, IndiGo, Kingfisher Airlines, SpcieJet, GoAir etc. Many other carriers that entered the market since the deregulation have ceased operations or merged with larger rivals. The full list of defunct and current air carriers in India can be found in the Wikipedia page here.
Related ETFs:
WisdomTree India Earnings (EPI)
PowerShares India (PIN)
iShares S&P India Nifty 50 (INDY)
EGS Indxx India Infrastructure (INXX)
Market Vectors India Small-Cap Index ETF (SCIF)
Disclosure: No Positions