The chart below shows the estimated U.S. Financial Asset Holdings of BRIC countries: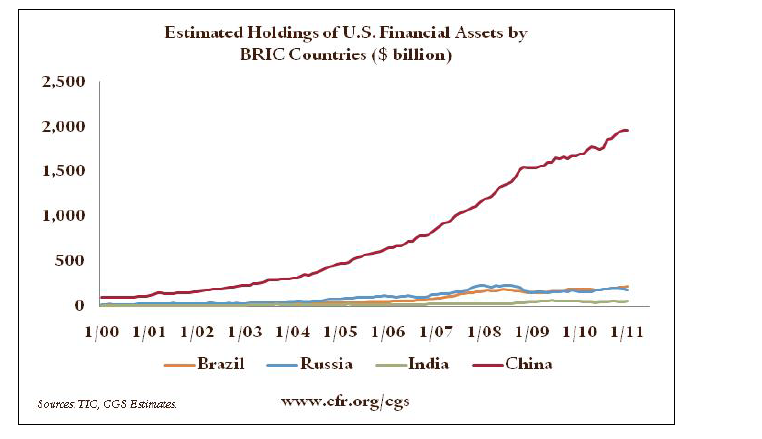 Source:Â  Quarterly Update: Foreign Exchange Reserves and U.S. Assets of Brazil, Russia, India, and China, Council on Foreign Relations
China tops the group in financing the U.S. The growth in Chinese reserves in 2010 alone exceeds the stocks of reserves of Brazil, Russia and India. According to the latest U.S. Treasury data, Chinese held over $1.1 Trillion worth of treasury securities at the end of February 2011.