Gold has been one of the best performing asset classes in recent years. Yesterday gold for June delivery rose $13.60 to close at t $1,486 an ounce for an increase 4.5% YTD.
The chart below shows the performance of gold vs. major other asset classes since 1969:
Click to enlarge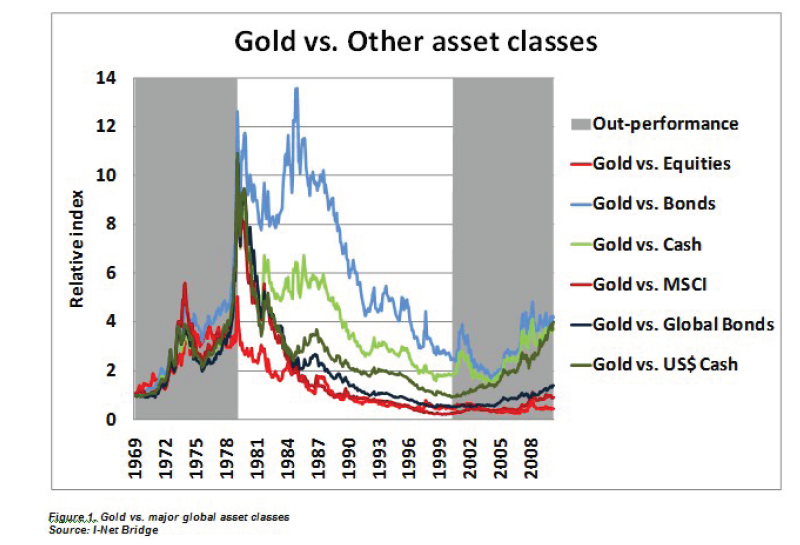 Source:The PSG Angle, PSG Asset Management
Note: Cash represents South African Rand
Gold has out-performed cash, bonds and equity in the last decade (from 2001 to 2011). Despite the current high price of over $1,400 an ounce, many are projecting gold to reach the $2,000 in the next few years. It is also widely believed that if the US was to revalue its current gold holdings in order to cover its short-term liabilities, the theoretical price of gold would rocket to $20,000/ounce.
Related ETF:
SPDR Gold Trust ETF (GLD)
Disclosure: No positions