Germany celebrated the 20th anniversary of unification on Oct 3, 2010. Bloomberg BusinessWeek commemorated the event with a special report titled "The Best Merger Ever". Indeed the unification of the former East Germany with West Germany helped make the country one of the top economies in the world.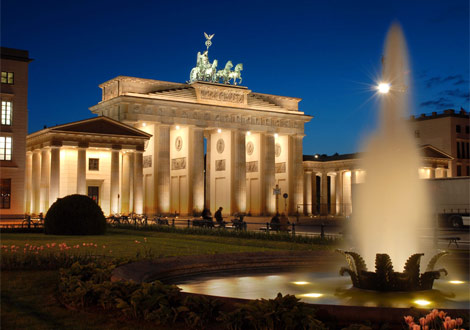 Today Germany is the most important country in Europe and its export-driven economic model is the envy of the developed world. In 2005, the 10-year growth rate and unemployment rate were much worse than that of the U.S. But now Germany is growing faster than the U.S. and its unemployment rate of 7.6% in August is lower than the 9.6% in the U.S. The German economy is the largest in Europe with a GDP of $3.23 Trillion.Compared to Germany, Iceland, which went thru a banking crisis in 2008, has a GDP of just $12 billion. The GDP of Greece is about $333 billion and Ireland is about $172 billion. In Germany, the Mittelstand companies (small and medium-size firms) with fewer than 500 employees comprise more than 50% of the German workforce and contribute about half of the GDP. According to the Businessweek report, these Mittelstand companies survived the credit crisis well and have now emerged as successful models in the era of globalization.
Many German companies are world-class leaders in their respective industries. Some of these top firms such as Adidas, Allianz, BASF, BMW, SAP, Siemens, etc. are recognized worldwide and are constituents of the DAX index. Despite the ongoing Irish sovereign debt crisis and its impact on the Euro, there are many reasons to invest in Germany. An investor looking to gain some exposure to German equities may want to review some of the large German companies.
The largest 50 German firms based on sales in the last 12 months prior to October 2010 are listed below:
[TABLE=700]
Source: Bloomberg BusinessWeek
As most of the companies shown above do not trade on the organized US exchanges, a simple and easy way to invest in them is via the iShares Germany ETF (EWG). The portfolio contains most of the 50 companies. The fund has an asset base of about $1.8 billion and the expense ratio is 0.55%. Another way to invest in these companies is to add some of the ADRs listed or invest in their locally listed shares on the Frankfurt stock exchange if one has access to that exchange.