Gold prices closed at $1,219.10 an ounce yesterday in New York. Some gold bulls are foreacasting prices may go above $5,000. They may be correct.
The chart below compares the Nasdaq tech bubble, the US housing market bubble and gold: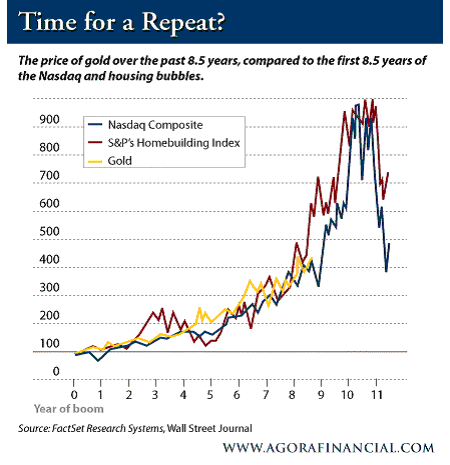 Source: MoneyWeek
Based on the above chart, gold has a long way to go before reaching bubble territory.