Coal is the main source of electricity generation in many countries. In addition, coal is used in industrial and other sectors. The global consumption of coal is projected to increase each year by over 1.5% annually.
Yesterday Australia signed a $60B deal to supply coal to China for the next 20 years. As part of the contract each year Australia will ship 30 million tonnes of coal to energy-hungry China. It must be noted that China is the largest consumer of coal in the world and relies on coal to meet 70% of its energy needs.The deal is the largest single export deal ever signed by Australia. Thousands of jobs are expected to be created as a result of this contract.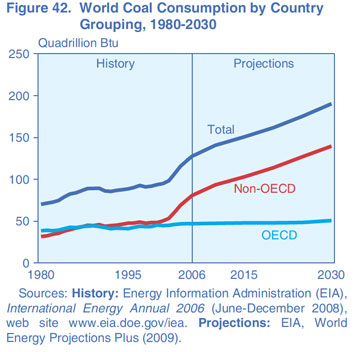 In the U.S., coal-fired plants accounted for 44.4% of the country's power generation thru October last year.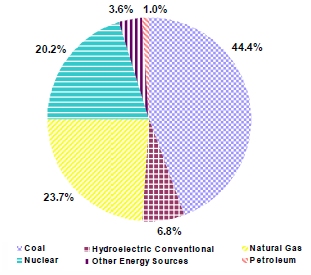 From the U.S. Energy Information Administration site:
"Coal use in the United States totaled 22.5 quadrillion Btu in 2006 92 percent of total coal use in North America and 48 percent of the OECD total. U.S. coal demand rises to 26.6 quadrillion Btu in 2030 in the IEO2009 reference case. The United States has substantial coal reserves and relies heavily on coal for electricity generation, a position that continues in the projections. Coal's share of total U.S. electricity generation (including electricity produced at combined heat and power plants in the industrial and commercial sectors) declines from 49 percent in 2006 to 47 percent in 2030."
14 Coal stocks that trade on the New York Stock Exchange are listed below:
[TABLE=371]
One of the stocks shown above is the ADR Yanzhou Coal Mining Co(YZC) of China. Yanzhou is engaged in the mining, processing, transportation of coal and generation of electricity. As for the answer to my title question, investors may want to consider coal stocks for the reasons mentioned above.