Equity markets tend to perform well when the economy is in expansion mode. Similarly when the economy is in recessions markets decline. While in the long-term stocks have gone up that is not the case in the short term as measured by a few months or years. For instance, US equity markets plunged substantially over many months during the great recession of the Global Financial Crisis of 2008-2009. The following chart shows that equity markets in bear market mode is highly to economic recessions:
Click to enlarge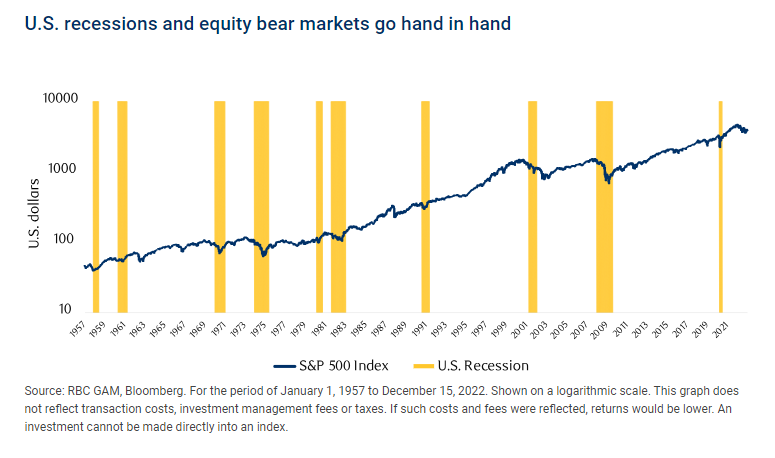 Source: What is a recession? Are we in one?, RBC Global Asset Management
The S&P 500 is up over 10% YTD. However it has fallen in the past few months as fears of a recession continue to linger over investors' minds. Should recession occur later this year or next year, equity markets can be expected to fall accordingly.
Related ETFs:
Disclosure: No positions