Countries are embracing nuclear power again after the 2011 Fukushima accident. With many reactors restarted in recent years the demand for Uranium has soared this year. According to a journal article earlier in September benchmark prices have jumped 30% to about $62 a pound. From the article:
The World Nuclear Association, an industry group, said in a report this month that generation capacity is on track to expand by three quarters by 2040. It takes between eight and 15 years for a miner to produce uranium after discovering it.

"Things are tightening up," Jeanne Tortorelli, who manages nuclear-fuel supplies for Maryland-based Constellation Energy's 21 reactors, told an industry event this month.

China has 24 reactors under construction to add to its fleet of 55. India plans to expand its fleet and several countries hope to install their first reactors. 

Even in Japan, where the Fukushima disaster sparked massive rallies against atomic energy, reactors that went offline until they could pass stricter safety standards are resuming operations. One-third of the country's 33 operable reactors have restarted. Approvals are being lined up for another 16, one of which is due to resume operations this month, according to the WNA.
Source: Nukes Are Back, but Uranium Is in Short Supply, WSJ
The following chart shows the price returns of Uranium producers trading on the US markets: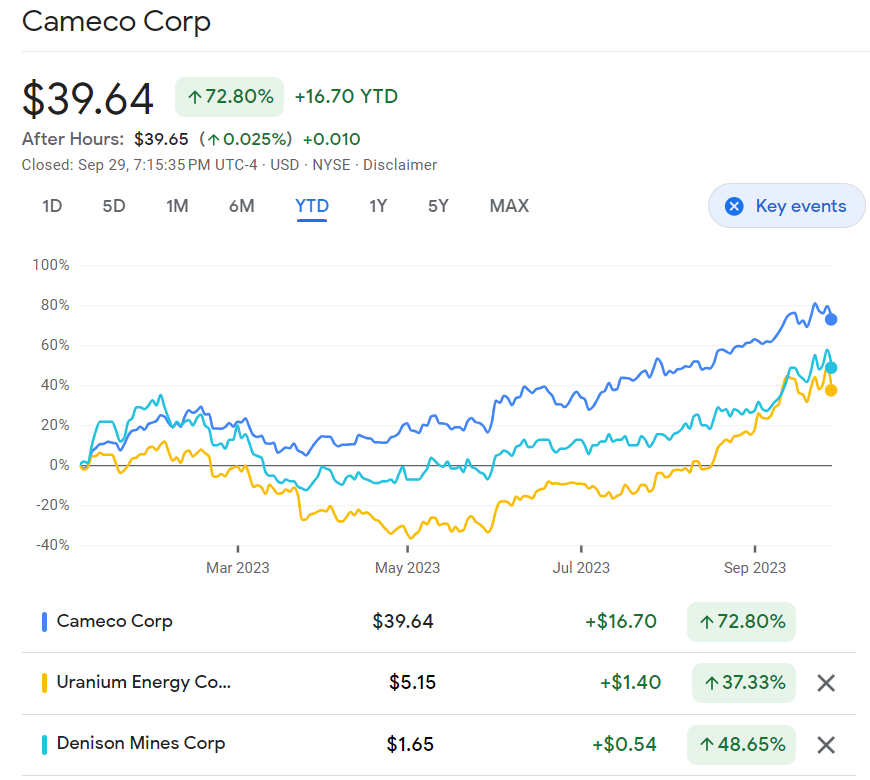 Source: Google Finance
Canada-based Cameco (CCJ) is up an astonishing 73% while Uranium Energy (UEC) and Denison Mines(DNN) have increased by 37% and 49% respectively as of September close this year.
According to the World Nuclear Association, Kazakhstan is the world's supplier of Uranium followed by Canada and other countries. Niger provides 5% of the global and is a major supplier for France, the developed world's largest producer of nuclear energy. The following chart shows the world's top producers of Uranium: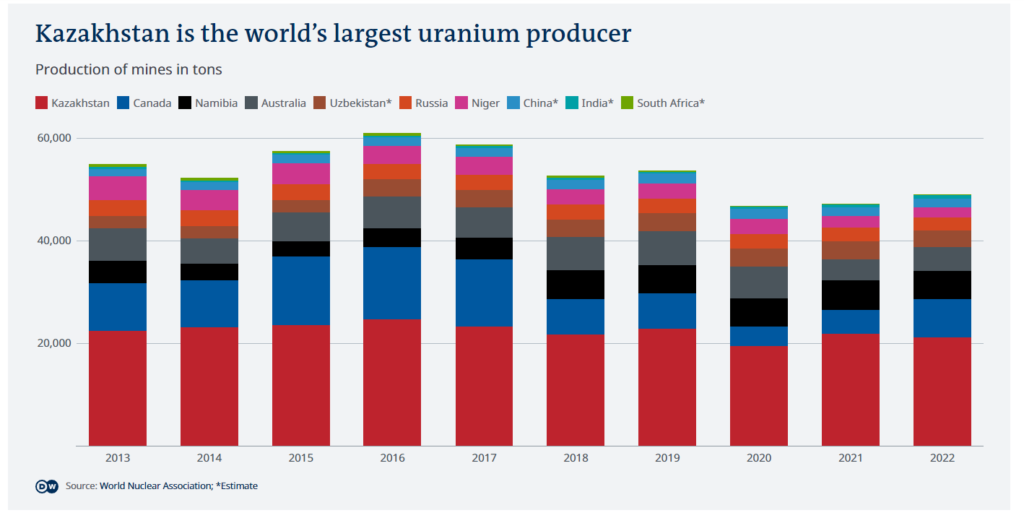 Source: Are Niger's uranium supplies to France under scrutiny?, Deutsche Welle
Disclosure: No positions