Equities tend to go up in the long term measured in decades. This is true for most equity markets. Many studies have shown the US equities for instance have yielded positive returns in more years than negative returns. Canadian stocks have also performed in a similar fashion. In the years from 1948 to 2020, Canadian stocks as represented by the S&P/TSX Composite Index have returned positive Total Returns in more years than they have returned negative returns as shown in the chart below:
Click to enlarge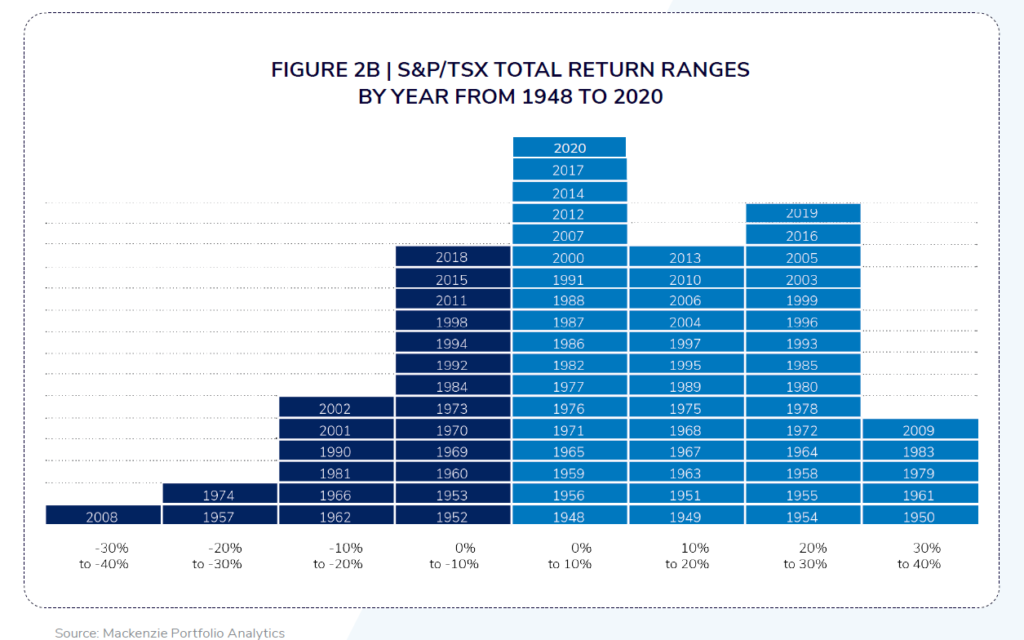 Source: Time in the market, not timing the market, is what builds wealth by Stephen Rogers, IG Wealth Management
The key takeaway is staying invested is more important than trying to time the market. Markets can turn abruptly and it is not possible for any investor to predict which direction it will go.
Related ETF:
iShares MSCI Canada Index Fund (EWC)
Disclosure: No positions