The top performing stocks in the S&P 500 change over time. It is impossible to identify the winners among these 500 constituents of the index. This is one of the solid reasons to own a S&P 500 index fund instead of trying to pick the winners. The following table shows the best performing stocks (i.e. based on total returns) over different time periods:
Click to enlarge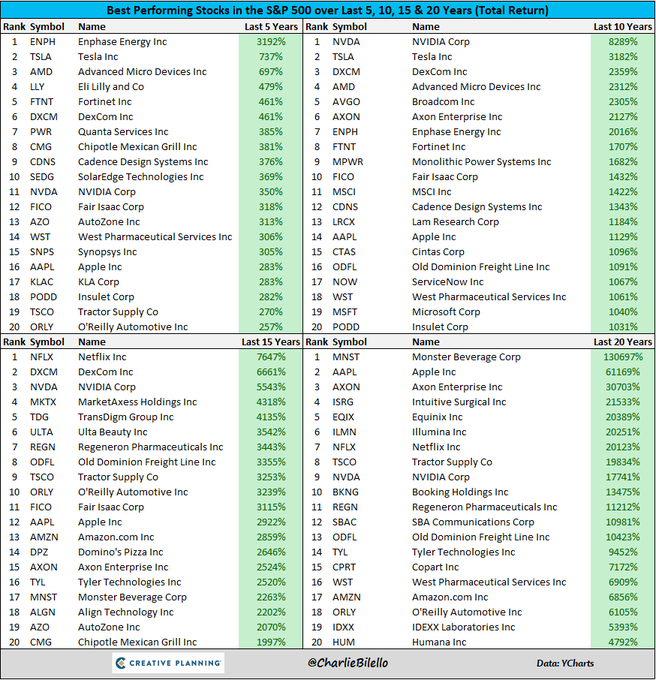 Source: Charlie Bilello via Market Index
A few observations:
Two auto parts retailers – Autozone(AZO) and O'Reilly Automotive Inc(ORLY) appear in this list with O'Reilly present in all but one period.
Chip maker NVIDIA (NVDA) is the only stock present in all the four periods list.
Overall the key takeaway is that winners rotate and the best way to capture the gains of those stocks is to own the whole index via a fund.
Disclosure: No positions