Diversification and patience are two of the free and simple strategies for success with equity investing. Patience requires  not only holding stocks when the market is soaring but also the ability to withstand during dramatic and painful declines. Diversification on the other hand is easier to follow and implement with one's portfolio. It is always wise to hold a variety of different assets across regions or countries than to won a concentrated basket of stocks.
The following chart from Vanguard Australia shows the power of  diversification over the 30 years from 1992 to 2021:
Click to enlarge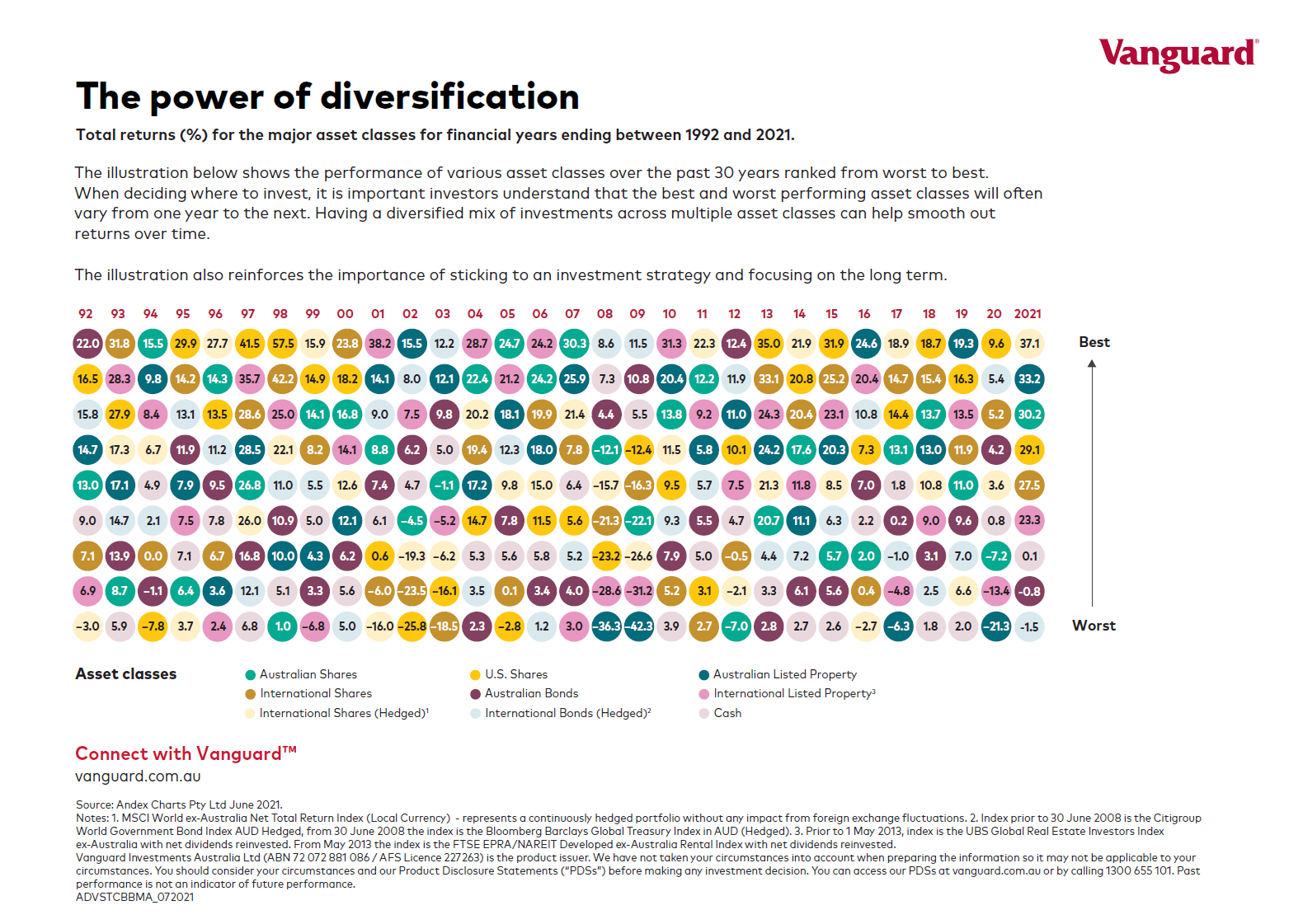 Source: Vanguard Australia
Australian equities were the top performers in just 3 out of those 30 years. The chart clearly shows no asset earned the best return year after year year consistently.
Related ETF:
iShares MSCI Australia ETF (EWA)
Disclosure: No Positions