The federal election in Australia is on Saturday, May 21, 2022.Equity market investors will be closely monitoring the outcome the election. With that said, which politic party is best for stock prices?
A recent article by Ashley Owen shows that since the creation of the Federation, right-leaning governments have been better for Australian stock prices than left-leaning ones as shown in the chart below:
Click to enlarge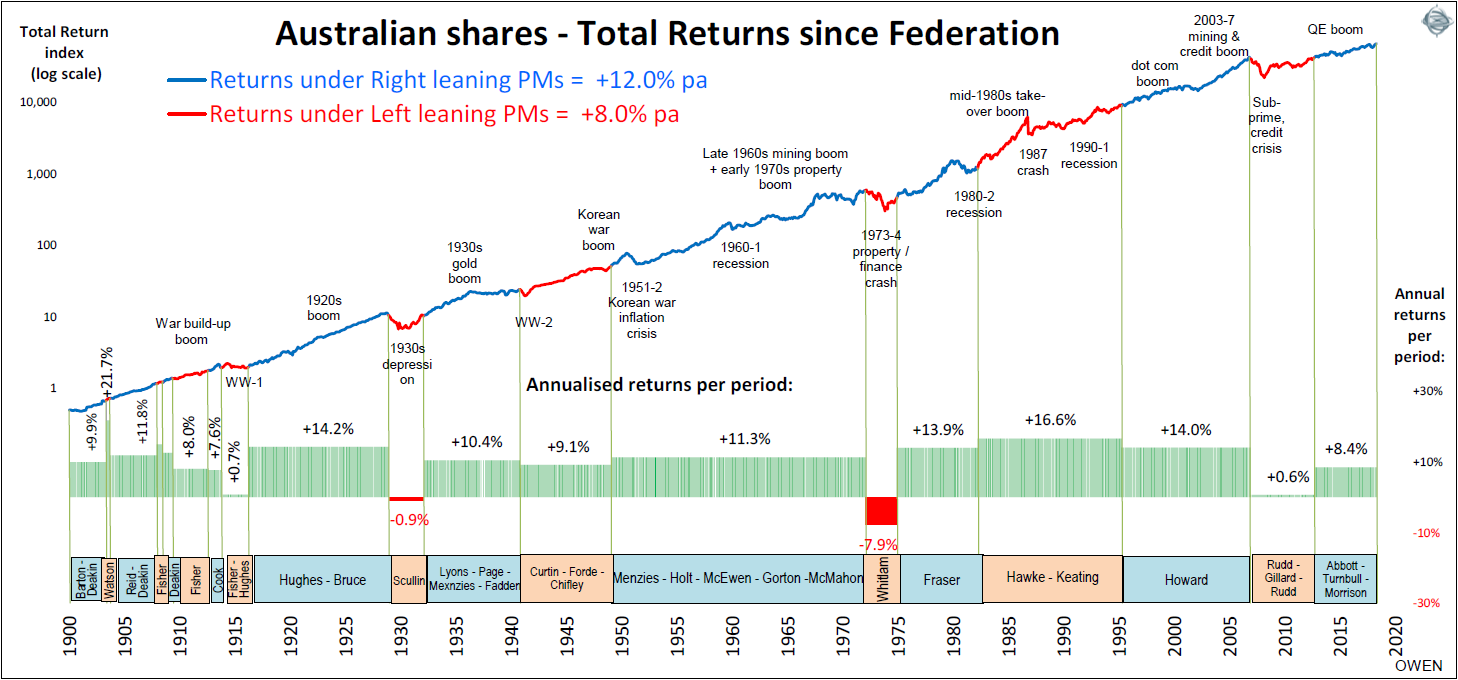 Source: Which political party is best for share prices? by Ashley Owen, Stanford Brown and The Lunar Group
From the above article:
The chart shows total returns from Australian shares since Federation, divided into 'right' periods (blue line) and 'left' periods (red line). The average annual total returns (including dividends reinvested) for each period are shown in the lower section.

Returns

Right-leaning governments win but due mainly to luck. Total returns from the local stock market have averaged 10.5% per year since Federation, with 12% p.a. on average under right-leaning governments beating 8% p.a. average returns under left-leaning governments.
The full article is worth a read.
Related ETF:
iShares MSCI Australia ETF (EWA)
Disclosure: No positions