Biotech stocks are not performing well at least so far this year. In the past two years or so the sector was hot due to a variety of factors including discovery of vaccines for Covid-19, M&A, investors' interest, etc. However none of that seems to be in favor of biotechs now. The following charts of the SPDR S&P Biotech ETF (XBI) show the dramatic decline in the sector YTD.
SPDR S&P Biotech ETF –  Year-To-Date Return:
Click to enlarge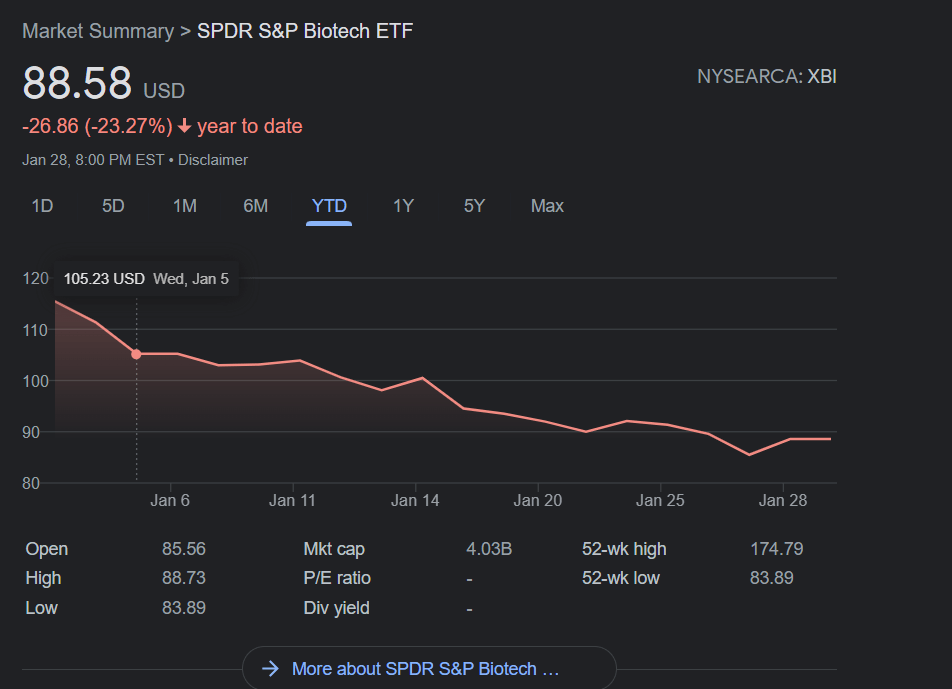 SPDR S&P Biotech ETF –  1 Year Return: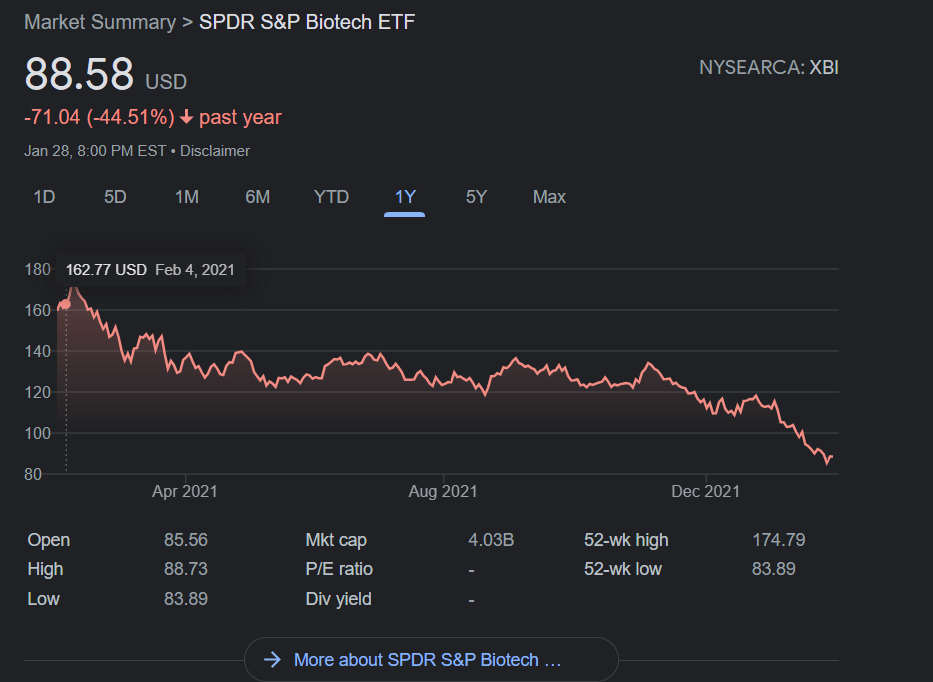 SPDR S&P Biotech ETF –  5 Years Return: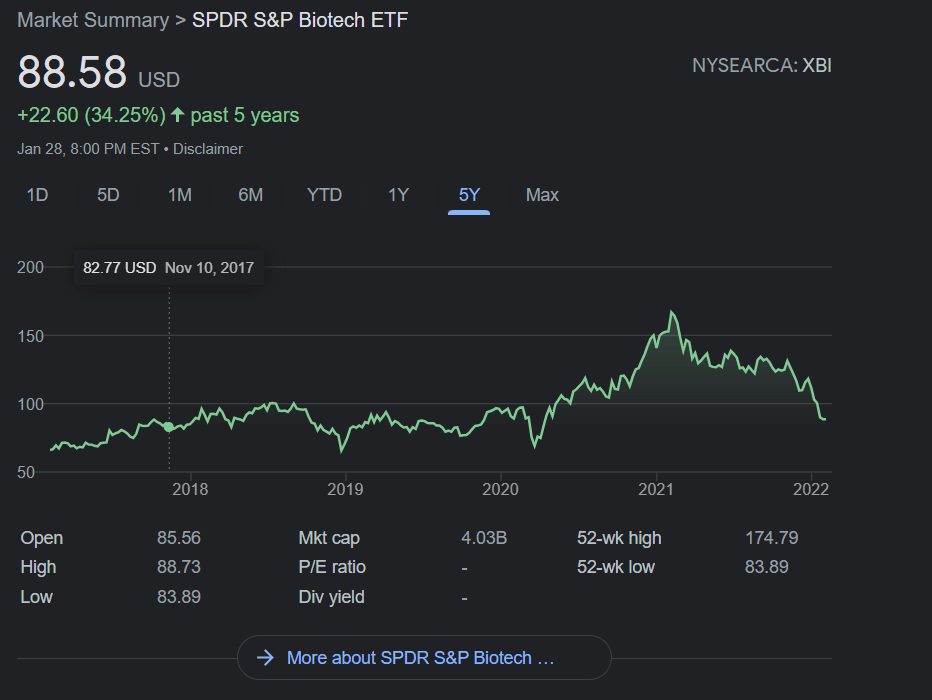 Source: Google Finance
It remains to be seen if a catalyst emerges to help biotechs in the reminder of the year. Other ETFs like the iShares Biotechnology ETF (IBB) is down 16% and 21% YTD and 1 year respectively.
Related:
Disclosure: No positions