International stocks offer investors the benefit of diversification and also the potential to boost returns. US investors looking to diversify can easily add other developed market equities. For instance most of Western Europe have excellent firms that are equally good if not better than their American peers. Moreover many of the large cap companies trade on the US markets as well. So it is a wise strategy to not only own US stocks but also add a bunch of developed market equities to a portfolio. From a global energy giant based in the UK to a chemical maker in Germany and and railroads in Canada the universe of investment choices available is huge.
The chart below shows the annual total returns of developed market country returns from 2007 to 2021 based on the MSCI index for each country:
Click to enlarge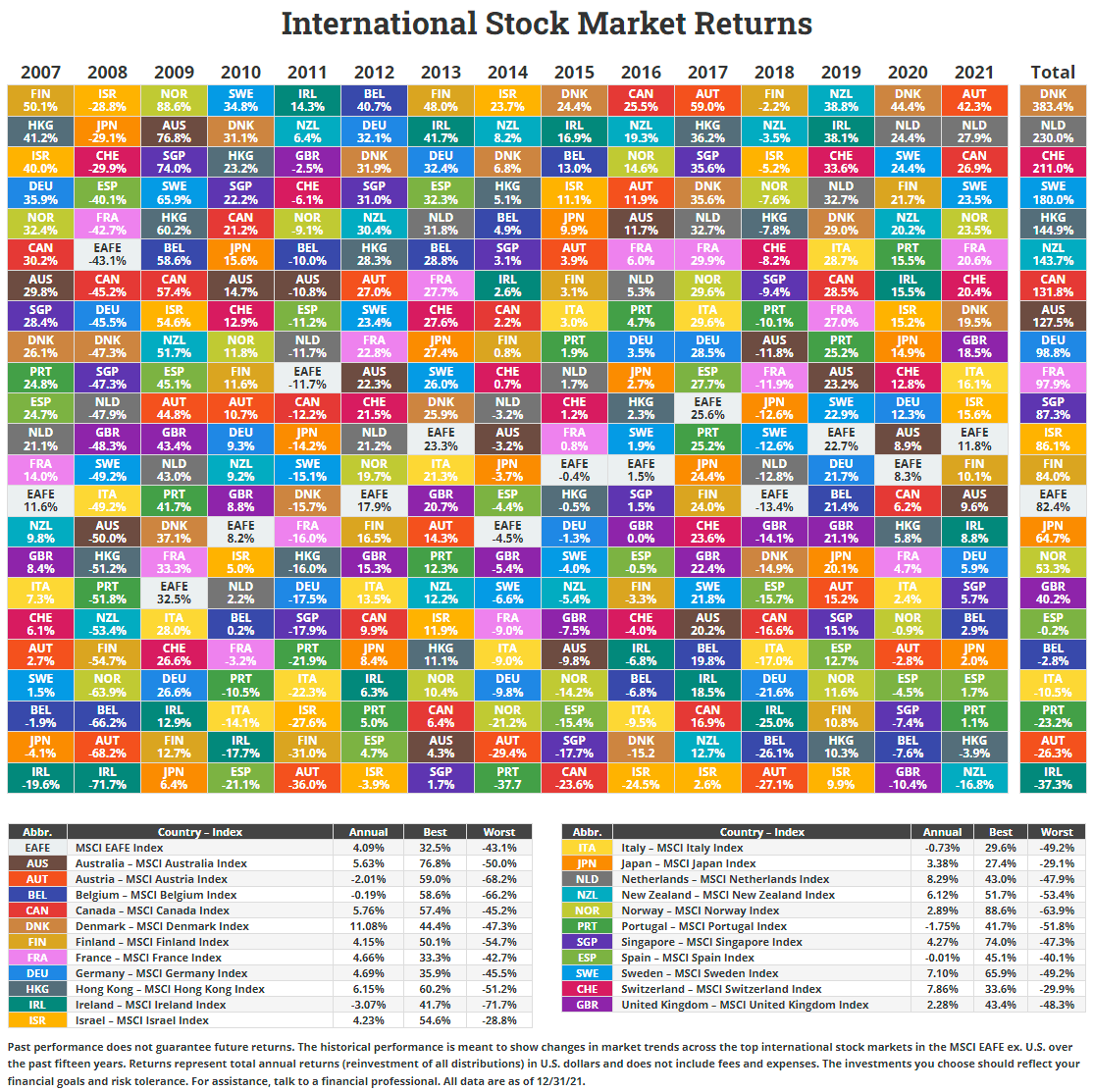 Note: Returns shown above are based on the respective MSCI Index Total Annual Returns (includes dividend reinvestment) in US Dollar terms.
Source: Novel Investor
Last year Austria was the best performer with a total return of over 42% followed by the Netherlands and Canada. Canada was boosted by the strong recovery in energy prices in 2021. These returns are comparable to the returns of the S&P 500 which had a total return of 28% last year.
Related ETFs:
Disclosure: No positions