The S&P and the Dow are down 1.9% and 0.3% year-to-date in the first week of 2022. The NASDAQ Composite index is off by 4.5%. These stats do not tell the full extent of selling underway in the tech heavy NASDAQ.
According to Sundial Capital Research quoted in a journal article over the weekend:
About 40% of the stocks in the Nasdaq Composite are down 50% from their 52-week highs.
Almost two-thirds are in bear markets or down 20%.
Source: U.S. Stocks Close Lower After Jobs Report, WSJ
Software stocks are taking it on chin after a great run in recent years. Below chart shows a sample of five stocks' return in the past year:
Click to enlarge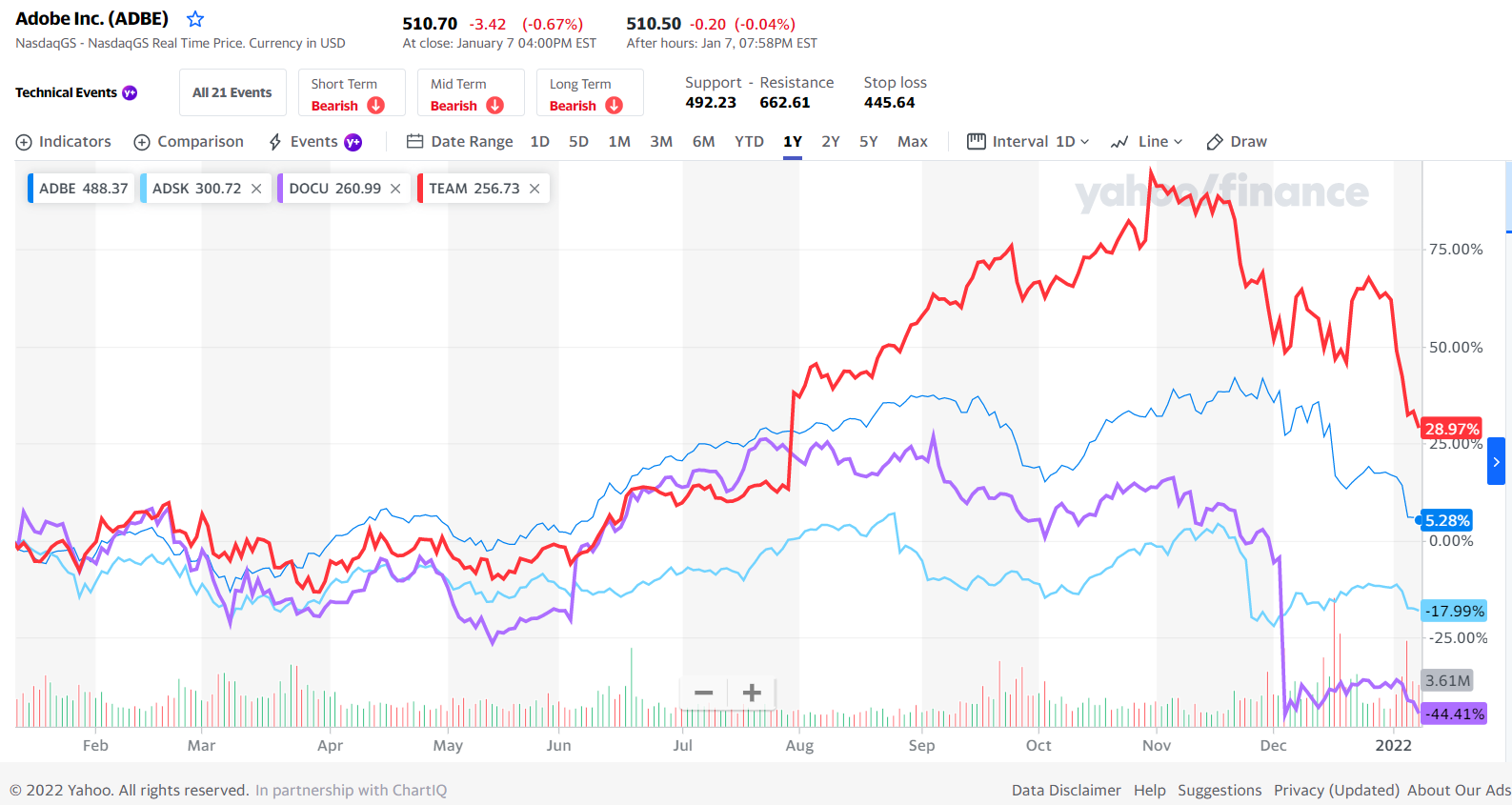 Source: Yahoo Finance
Referenced Stocks:
Disclosure: No positions