Emerging markets offer some of the top investment opportunities in the world of overseas markets. However they come with more risk than developed market equities. For investors able to withstand the sometimes stomach churning volatility emerging markets can offer excellent returns. The following chart shows the returns of emerging market country returns from 2007 to 2021 based on the MSCI index for each country:
Click to enlarge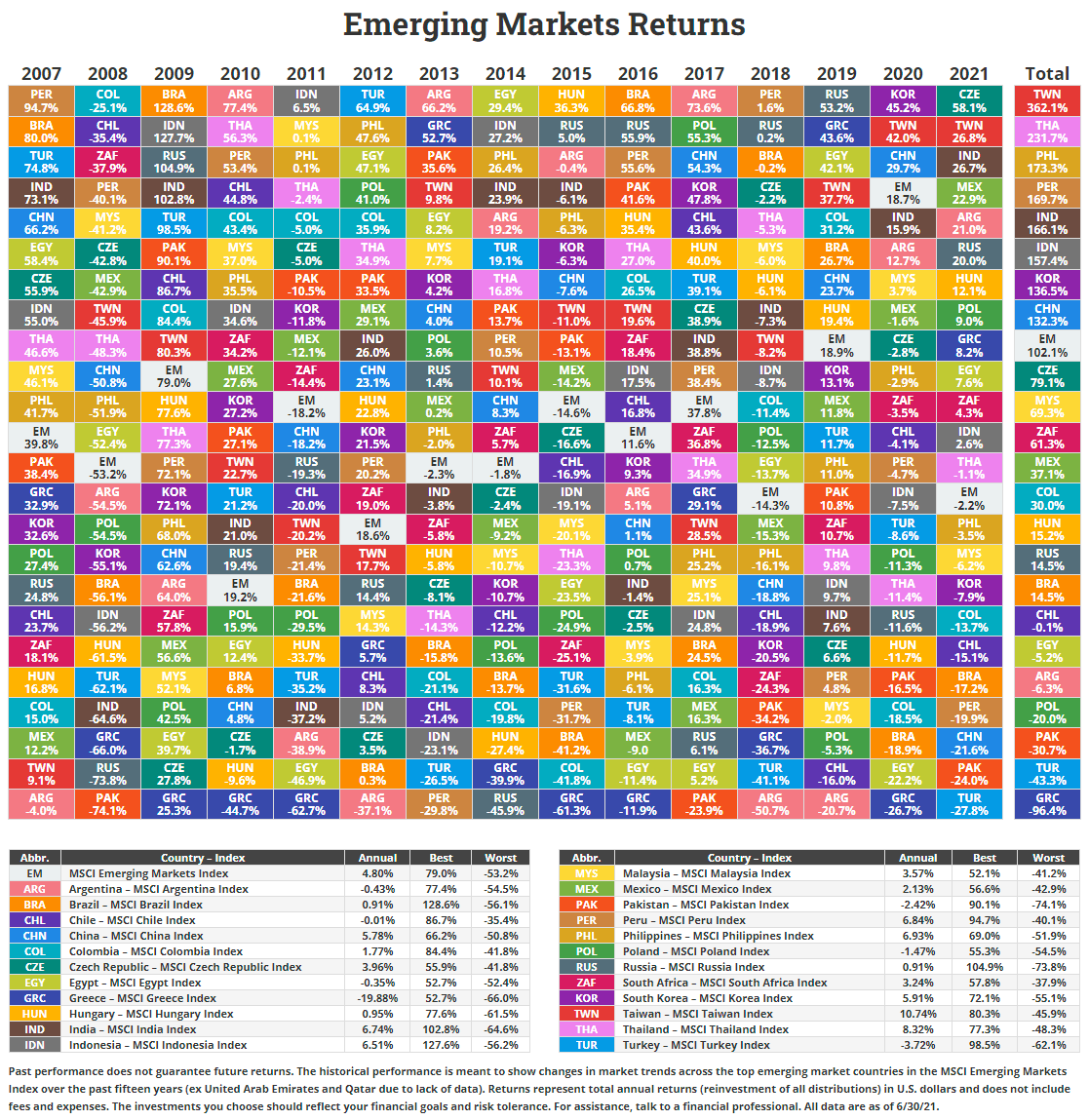 Note: Returns shown above are based on the respective MSCI Index Total Annual Returns (includes dividend reinvestment) in US Dollar terms.
Source: Novel Investor
The best performing country last year was the Czech Republic followed by Taiwan and India. Taiwan is the second best market for two years in a row due to its high concentration in the tech sector especially semiconductor and hardware. India and Mexico performed well also.
Turkey had the worst returns because of its currency collapse and other chaos. Chile and Brazil were also in the negative in 2021.
Overall the colorful chart shows that no country retains the top spot every year and hence the importance of diversification cannot be overstated.
For an interactive version of the above chart visit The Novel Investor site.
Related ETFs:
Disclosure: No positions