Bancolombia S.A. (CIB) is the largest financial institution in Colombia. The bank is also the largest in the country based on assets. CIB was the first Colombian company that listed its ADR in the NYSE bank in the 1990s and has operations in other countries as well including Panama, El Salvador, Puerto Rico, the Cayman Islands, Peru and Guatemala.
In 2020, the bank slashed its dividend payouts significantly and the current yield is just 0.80%. In 2019, ADR holders received around $0.30 per quarter excluding fees and taxes. This was cut to $0.06 per quarter. Year-to-date the stock is down about 21%. However the bank plans to increase the dividends for 2022 when the decision is in February/March. Below is the press release:
BANCOLOMBIA S.A. ANNOUNCES REVISION OF PROFIT DISTRIBUTION POLICY
The Board of Directors of Bancolombia S.A., taking into account the current capital and results of
operations and businesses of Grupo Bancolombia, recommended that management revise the
dividend policy to increase the percentage of profit distributions to be proposed to shareholders at
the next ordinary meeting.
Source: Bancolombia
The chart below shows the year-to-date returns of the stock:
Click to enlarge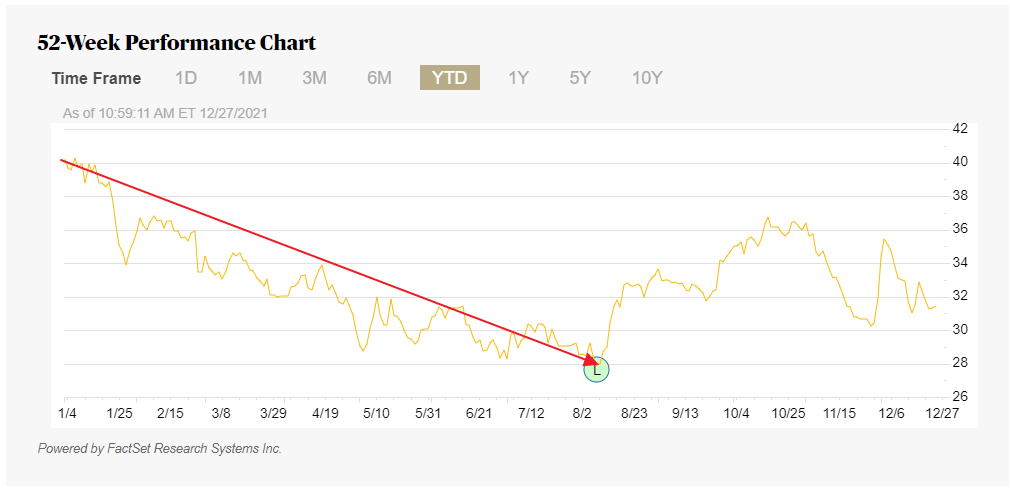 Source: BNY Mellon
Investors looking for income and growth can consider adding CIB at current levels or under $30 per share. Dividend withholding taxes are not charged if held for qualified retirement accounts. Per BNY Mellon, the DSF fees for dividend is up to $0.05 per share but this was not this year.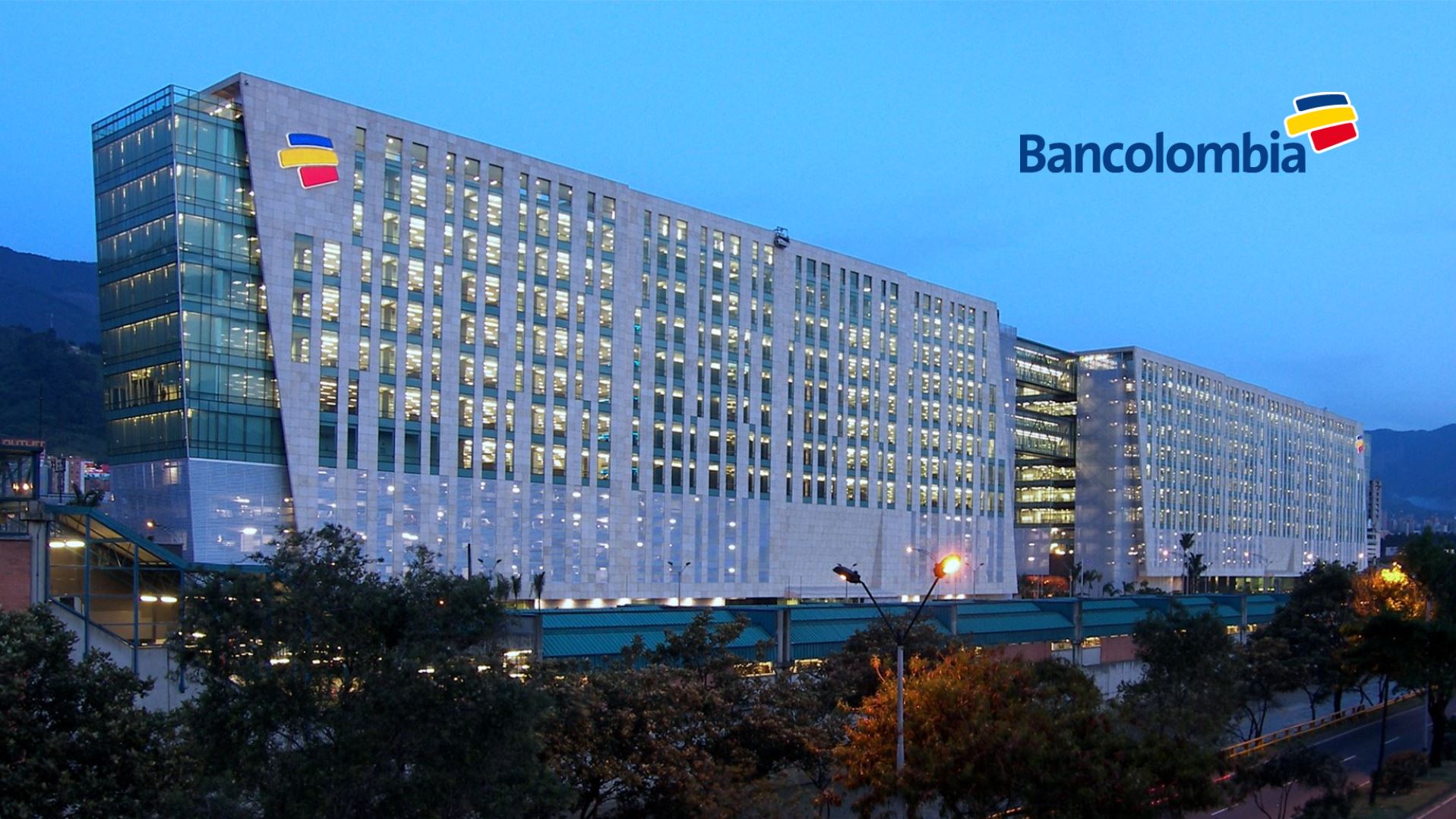 Bancolombia Headquarters, Medellin, Colombia
Disclosure: Long CIB