The makeup of the US stock market has evolved over the past two centuries according to the changes in the economy. When the market was first established in the 1800s financial firms were the only ones listed as per an article in the Ruffer Review published last year. Transportation firms especially the railroads dominated in the 1850s. For most of the 20th century energy and materials were the major sectors in the US market.
Click to enlarge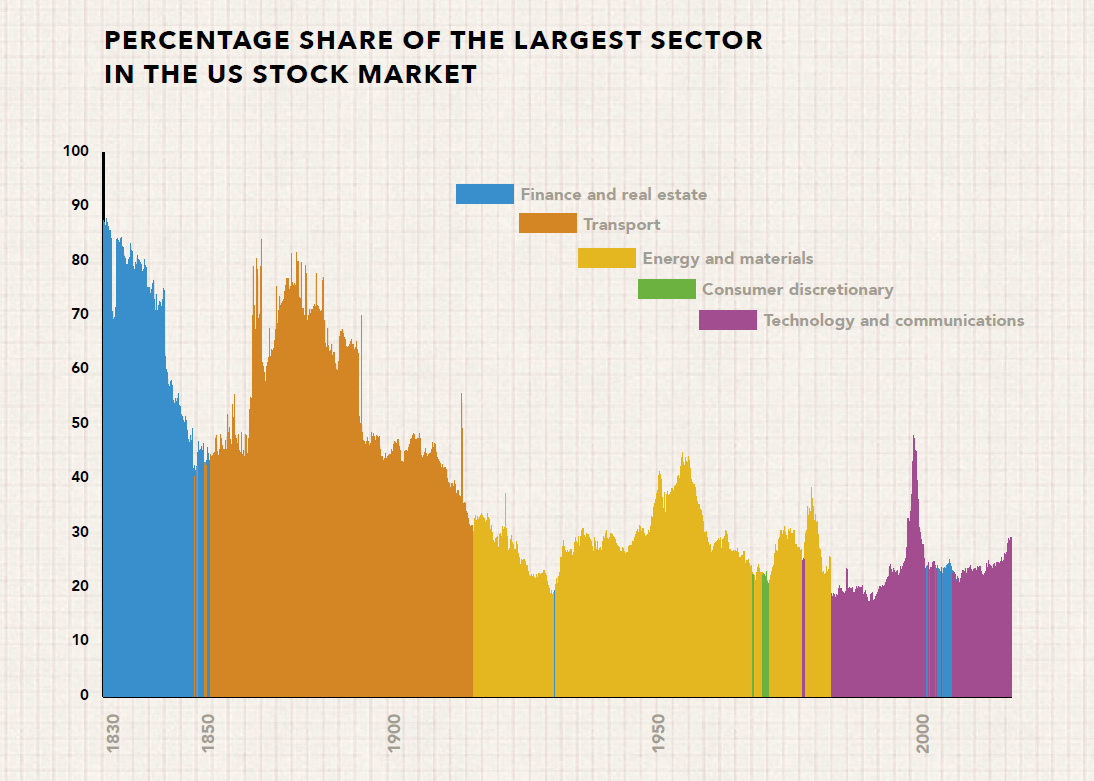 Source: Market Concentration – the long view, Ruffer Review 2019
Today technology and communications account for about 40% of the market. This is actually less concentration than in the 19th century when the largest sector accounted for more than half of the market.
Sector Composition of the S&P 500 Index:
Click to enlarge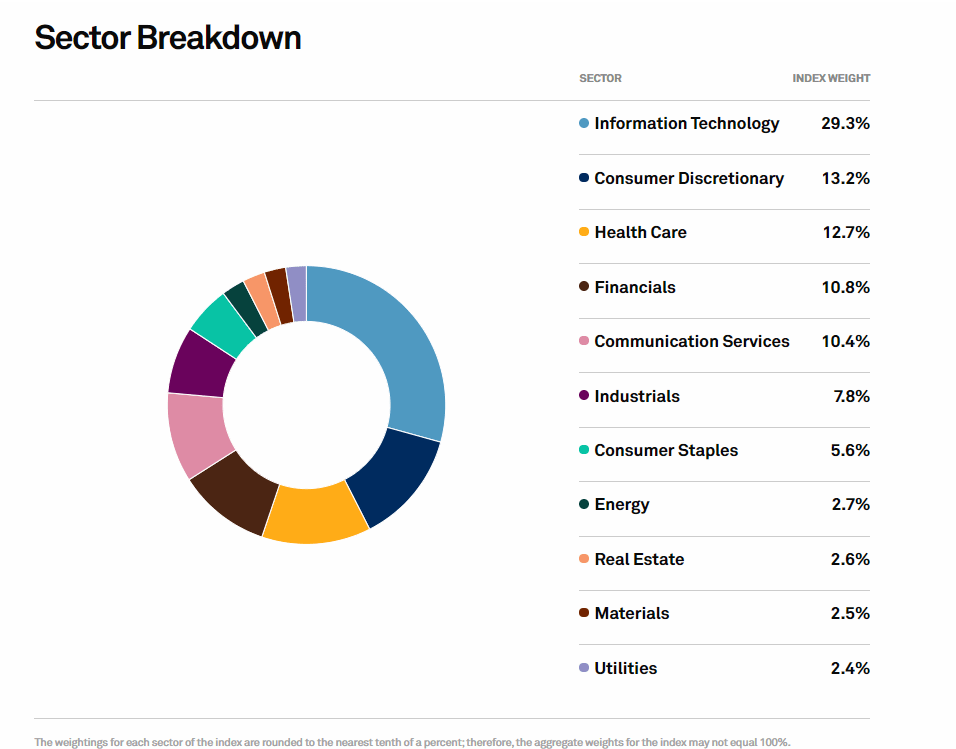 Source: S&P Global
Related ETFs:
Disclosure: No Positions