Dividends are an important part of total returns on an equity investments. Though dividend yields and dividend growth rate may seem small in many cases, the power of compounding over the long-term tend to boost total returns significantly. In this post, let's take a look at four charts that demonstrate the importance of dividends.
1.Total return over the long-term for the S&P 500 has been driven mostly by dividends and dividend growth and NOT due to valuation changes. In fact, from the 1926 thru 2020, valuation changes accounted for just 1.3% of the total annualized return of 10.2%.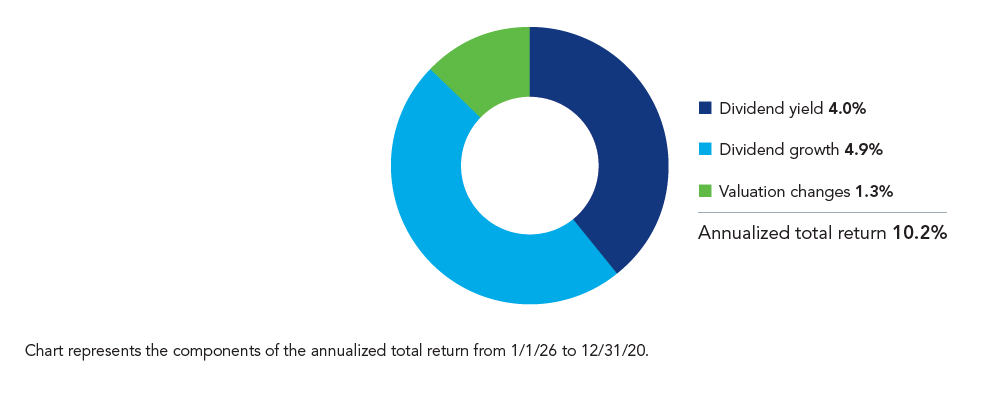 2.Dividends have boosted total return even in down markets. When markets are volatile or down, investors can depend on dividends from well-established and solid companies to cushion the blow.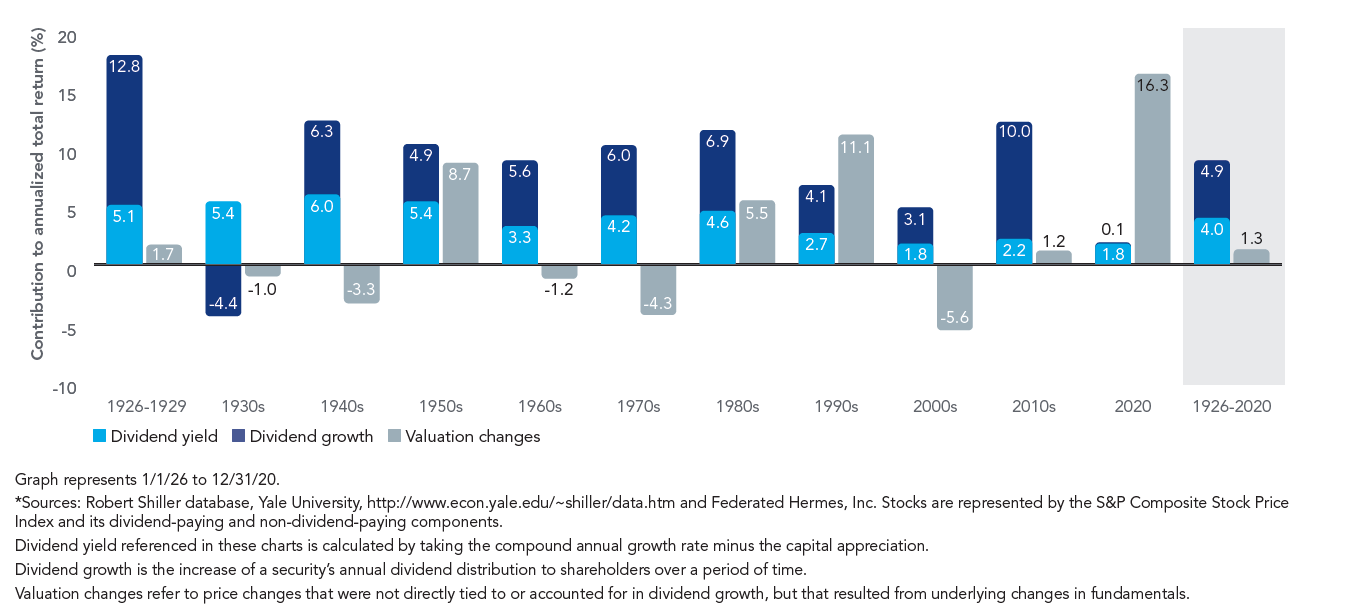 Source: Why dividend investing?, Federated Hermes
3.The compounding effect of dividend reinvestment over the long-term is shown in the chart below. After the dot-com bubble, investors were again attracted to dividend paying stocks and have been rewarded well with this strategy as well.
4.Dividend payers have higher average annual returns and less volatility than non-dividend payers.

Source: The Power of Dividends and Their Compounding Effect, Anchor Capital
Related ETFs:
Disclosure: No Positions