The International Stock Market Returns chart was recently updated with data for 2020 by Novel Investor. The chart shows the returns of the major developed market indices based on the respective MSCI index returns in US Dollar terms.
Click to enlarge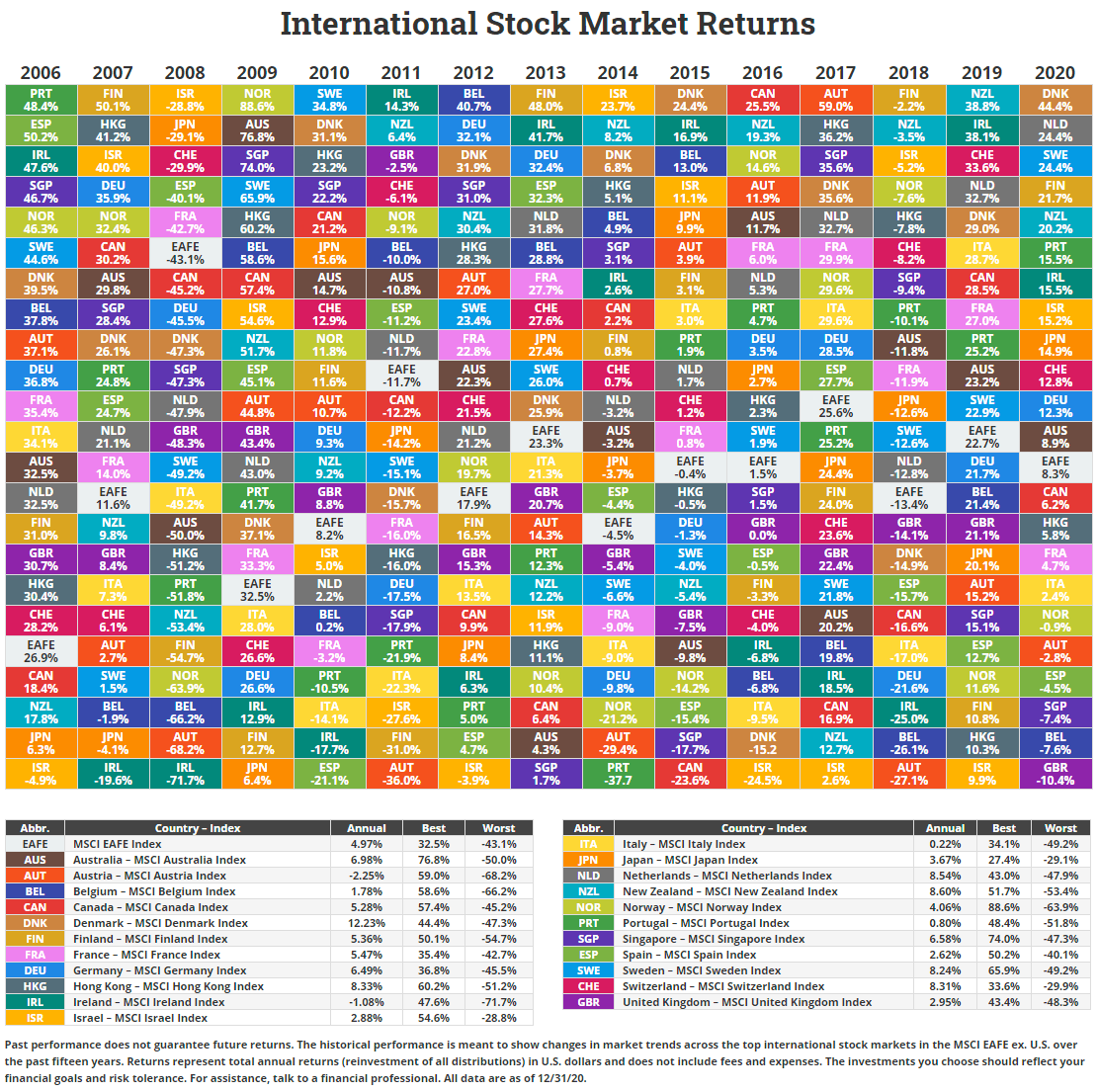 Source: Novel Investor
Note: An interactive version of the chart can be found in the above link
The best performing market in 2020 was Denmark with a return about 45%. The Danish market was one of the best markets in the world since the index is heavily concentrated in healthcare and green energy industries. About half of the benchmark index is healthcare with companies like Novo Nordisk(NVO) and Coloplast(CLPBY). Green energy giant Orsted (DNNGY) is also represented in the benchmark and MSCI indices.
UK was the worst performing market with a loss of over 10% due to declines in energy and banking stocks and also the Brexit saga.
The chart also shows the importance of diversification as no market is the best year after year.
Disclosure: No Positions