Most retired Americans depend on social security payments for their survival in retirement, In fact, according to a report by Center on Budget and Policy Priorities for about half of retired seniors it provides at least 50 percent of the income and for 1 in 4 it provides 90 percent of the income. This is surprising given that so much attention and focus is devoted to savings and investments through 401K and other retirement programs.
With that said, the following chart shows social security benefit payments across OECD countries in 2019:
Click to enlarge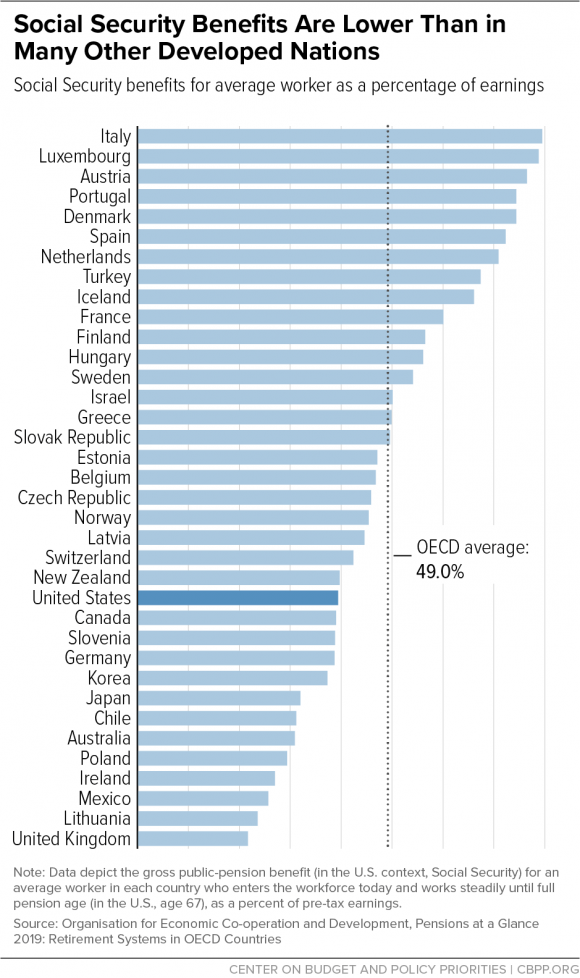 Source: Social Security Benefits Are Modest, CBPP
The US has lower social security payments than most developed countries.