According to the World Robotics 2020 Industrial Robots report, currently there are 2.7 million industrial robots in operation in factories around the world. This figure is an crease of 12% relative to 2019 when 373,000 units were shipped global.
Click to enlarge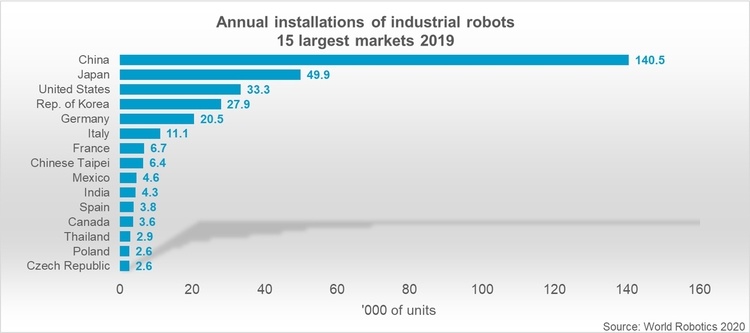 Source: IFR presents World Robotics Report 2020
China is the largest market for industrial robots with about 783,000 units in operation last year. The majority of the robots in China were shipped by foreign suppliers. Japan is the second major market followed by the US. The US has  293.200 robots in operation.